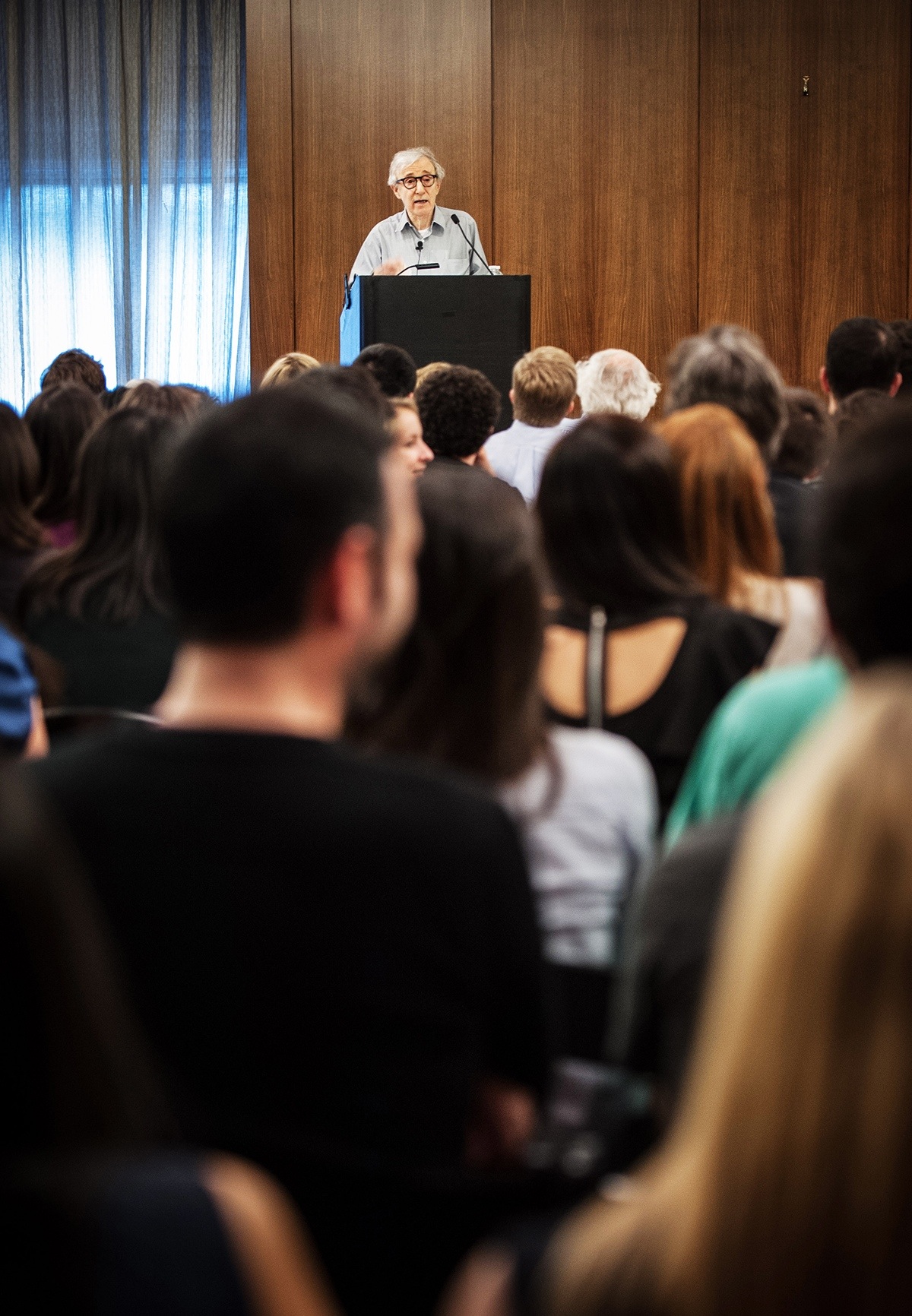 Woody Allen made a recent appearance in front of just 200 students of Weill Cornell Medical College. The private affair was part of the college's Readers And Writers series, designed to expose their students to the humanities.
Allen spoke for an hour, reading the unpublished piece 'A Prestige Address', and then took questions from the floor. The event took place on 9th April 2013. You can read the full review at the Weill Cornell site.
Here are some excerpts.
On his own films:
I've always had a dim view of all my movies. I could really nail them all to the wall. I can only see where I screwed up or where there's weakness or where I failed. I'm thankful there's an audience for them because otherwise I'd be running an elevator somewhere.
On stand up:
Stand-up comedy is a harrowing thing to do. I was always terrified. I would wake up in the morning at 9 o'clock knowing I was going on at The Blue Angel at 9 at night and I was terrified from the minute I got up all day because you are alone on stage. There's something in that particular dynamic where you are alone and you're facing the audience and you're communicating with them and, I don't know what it is but it's a terrifying thing.
On comedy and drama:
I can be funny but I want to be the other. I want to do 'Death of a Salesman,' or 'A Streetcar Named Desire.' I don't want to do what I'm doing. I can just write funny stuff, but I can't do the other thing as well. It doesn't come as easy for me. I don't have the confidence or the rhythm, and since I want to do it so much, it has such value to me, I try and I try and it's much tougher sledding.
Of course, Allen's latest film Blue Jasmine is a serious drama, his first since Cassandra's Dream in 2007 (although maybe Vicky Cristina Barcelona counts).
This was a rare and intimate evening with Allen, coming during a quiet time when his latest film is not out and the 2014 film is currently in the process of casting.
That's the latest in Woodywatch. Check out the archive.
Photos: Amelia Panico