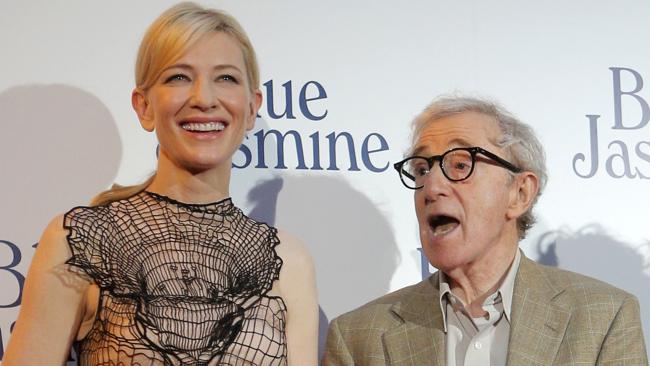 Another week and a number of more award nominations for Blue Jasmine. Here's a wrap up of all the awards coverage and various comments.
The Producer's Guild Of America Awards have announced their nominations. Their key award is The Darryl F. Zanuck Award for Outstanding Producer of Theatrical Motion Pictures. 'Blue Jasmine' producers Letty Aronson and Stephen Tenenbaum are the nominated parties.
Full list at the Hollywood Reporter.
The Writers Guild of America Awards have announced their nominations as well. In the category of Original Screenplay, Woody Allen has picked up a nomination for 'Blue Jasmine''s script.
Allen has won the award five times previously – for Annie Hall, Broadway Danny Rose, Hannah And Her Sisters, Crimes And Misdemeanors and Midnight In Paris.
Full list at Variety.
All this leads to more speculation about Blue Jasmine's chances at the Academy Awards. Gold Derby and Emmanuelle Levy has a bit of a run down of Blue Jasmine's chances for nominations. Cate Blanchett for Best Actress seems to be a lock, with the next most likely being a Best Original Screenplay nod for Allen. The question will be whether it can break into the potential 10 Best Picture nomination slots.
Here's the letter that Academy members are getting with their screeners. As you can see, they are pushing hard for Best Actress.
@SarahSpain Woody Allen's people know who the big shots are. pic.twitter.com/WQIpAAj3tf

— jon greenberg (@jon_greenberg) December 27, 2013
In other 'Blue Jasmine' news: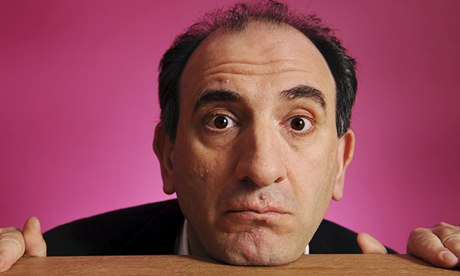 Comedy legend Armando Ianucci recently spoke to the Guardian about the DVD release of his new film 'Alan Partridge: Alpha Papa'. In it, he was asked what he did on his 50th birthday, and Woody Allen was involved.
You turned 50 recently. How did you celebrate?

I went to the cinema in the middle of the day to see the new Woody Allen film, Blue Jasmine. As a special treat, my wife and I went to the cinema to sit among an audience of unemployed men and pensioners. And there was I, somewhere in the middle. Straddling both. My 50s feel OK so far. Middle age has always been my natural age anyway.
The interview has more about his love of 'Blue Jasmine'. Also, we loved 'Alan Partridge: Alpha Papa', and Ianucci's last film 'In the Loop' is one of our very favourites.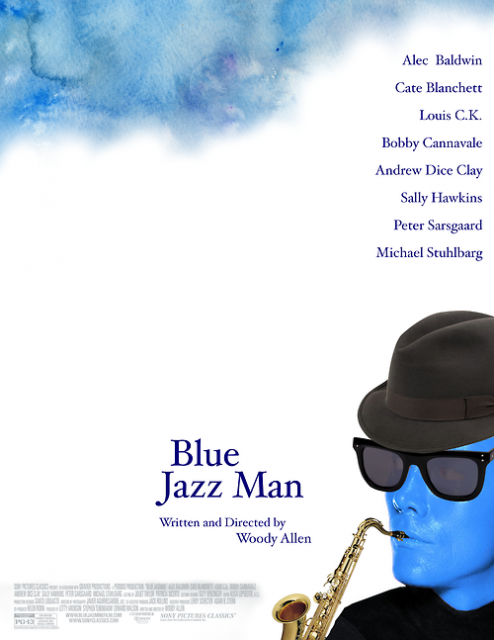 'Blue Jasmine' meets Blue Man Group and Jazz?
Finally, Mindy Kaling also piped in.
I love thinking about Sally Hawkins and Andrew Dice Clay googling each other when they found out they were playing a couple in Blue Jasmine

— Mindy Kaling (@mindykaling) December 26, 2013