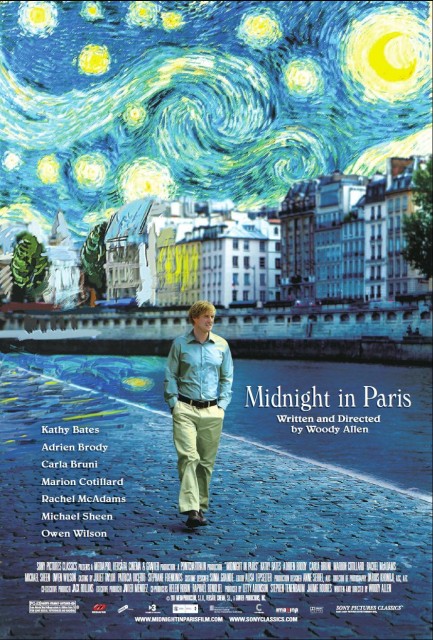 Why didn't it happen earlier? Woody Allen and Paris are a perfect match. For the first time in a long time, Allen puts his hard cynicism aside and he is actually having fun for 90 odd minutes. Helped by an excellent cast, Midnight In Paris is a perfect Woody Allen film.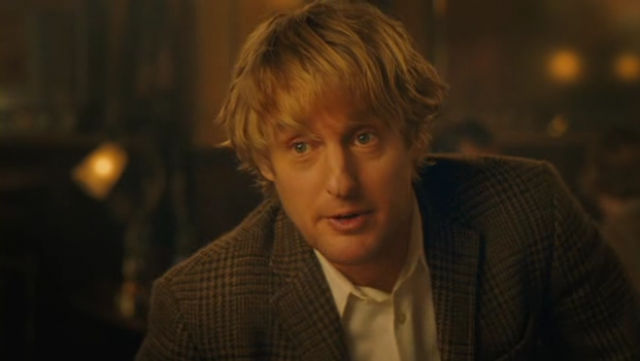 Owen Wilson stars as Gil Pender, an American screenwriter who has taken his fiancée (Rachel McAdams) to Paris. Wandering at midnight, Pender stumbles back through time to the 1920s, and learns an important lesson from history's great artists and a beautiful ingenue (Marion Cotillard).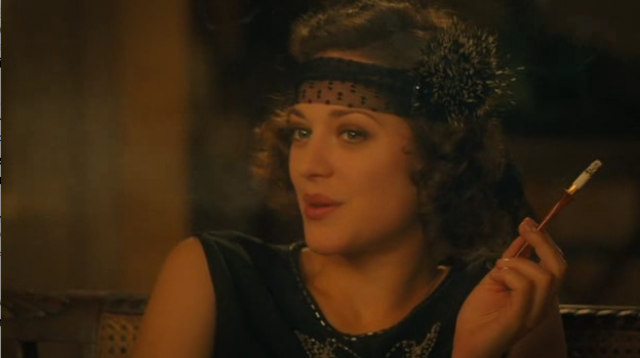 This film is about as delightful as Woody Allen gets, and Everyman Wilson is a big part of it. He is in almost every scene and is probably Allen's best leading man. His comic timing, his fish out of water reactions, his bright eyed enthusiasm wins you over, easily.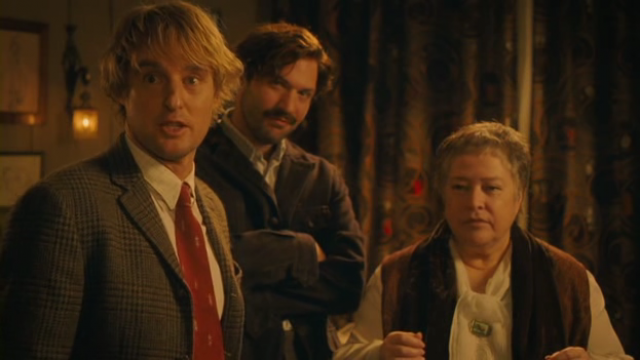 The rest of the cast are also great, in particular those playing historical characters. Only three years later, it's amazing how famous Tom Hiddleston and Alison Pill are today. Corey Stoll and Léa Seydoux have gotten great notices this year (in 'House Of Cards' and 'Blue Is the Warmest Colour' respectively). And acting heavyweights Michael Sheen, Kathy Bates and a brilliant Adrien Brody cameo – you have to bow at casting director Juliet Taylor's talent.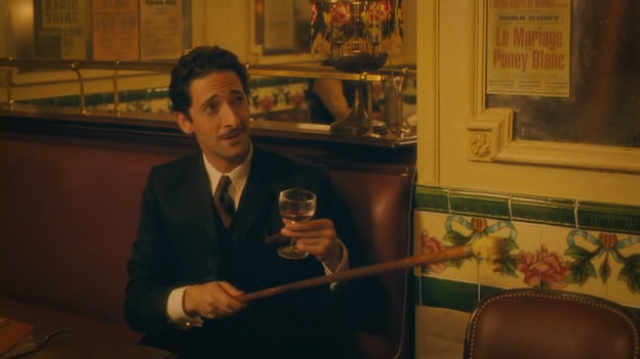 But it's historical fun. Under another director, they might be to reverent to the past. Allen plays the past for fun – poking fun of Ernest Hemingway, Salvador Dali and Zelda Fitzgerald as much as enjoying their company. Allen's made fun of prevention before, but playing with real characters make it much more fun. And everyone gets it and plays along. Not that you need to know anything about these folks to love the film.
It's a great story to boot. It's closest relation is perhaps The Purple Rose Of Cairo – a tender story wrapped in a sci-fi-ish conceit. Allen keeps the plot tight and moving along with few diversions. And Allen knows his Paris – that Cole Porter loved it, or that it looks best in the rain. Then there's the things Allen's trying to say. That nostalgia is a never-ending trap. And quite beautifully – that cities are maybe the greatest works of all.
Of course, Paris looks lovely. Darius Khondji is back as cinematographer, and Allen plays the old trick of starting the film as a montage. Who knows if the costumes are historically accurate, but they sure look fun. All those old cafes and ballrooms – is it any wonder that Pender is in love?
This is a magical film, filled with all the things that make Allen a great film maker. There's the beauty, the romance, the big ideas, the simple laughs…it is rightly so, one of Allen's most successful films. The best film in his European period so far, and here's hoping his return to France can do it again.
Full cast: Owen Wilson, Rachel McAdams, Kurt Fuller, Mimi Kennedy, Michael Sheen, Nina Arianda, Carla Bruni, Yves Heck, Alison Pill, Tom Hiddleston, Corey Stoll, Sonia Rolland, Daniel Lundh, Thérèse Bourou-Rubinsztein, Kathy Bates, Marcial Di Fonzo Bo, Marion Cotillard, Léa Seydoux, Emmanuelle Uzan, Adrien Brody, Tom Cordier, Adrien de Van, Serge Bagdassarian, Gad Elmaleh, David Lowe, Yves-Antoine Spoto, Laurent Claret, Vincent Menjou Cortes, Olivier Rabourdin, François Rostain, Karine Vanasse, Michel Vuillermoz