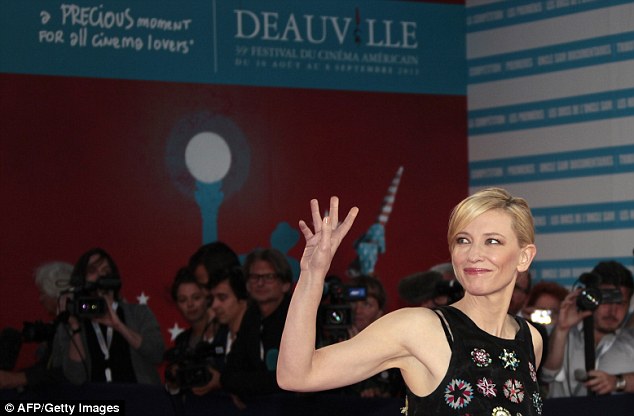 Having recently appeared at the French premiere of Blue Jasmine, Cate Blanchett has stayed in France to appear at the Deauville Film Festival, where 'Blue Jasmine' screened.
Blanchett was seen on the opening night (in white below), the Friday, and returned the next night for the 'Blue Jasmine' screening (in black).
Deauville, in northern France, hosts an annual American Film Festival, and it was the first chance the French public had to see 'Blue Jasmine'. Blanchett was the only star of the film to appear. Blanchett also received an award from the French Jury before the screening.
Blue Jasmine is released nationally in France on 25th September 2013