Woody Allen has added his handprints to the Pawtucket Hollywood Walk Of Fame. Pawtucket in Rhode Island was one of the locations used in Allen's 2015 film, currently in production. The Providence Journal had some pics.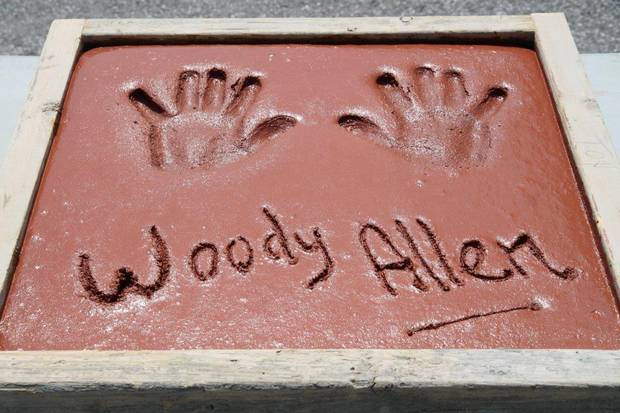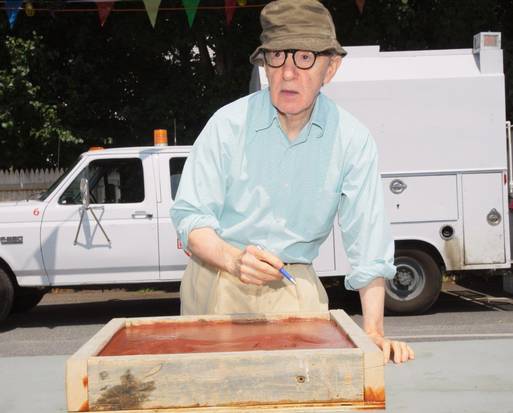 Allen have his handprints and signature in the cement. Other film stars that are in the walk include Dustin Hoffman and Dennis Franz, who made 'American Buffalo' in Pawtucket. If you want to find it, it's in the Pawtucket Times Square, at Goff, Broad and Exchange Street.
Officials also hope to get prints from Joaquin Phoenix and Emma Stone.
Interestingly enough, Allen has never left his prints in the famous Hollywood Walk Of Fame in Los Angeles.