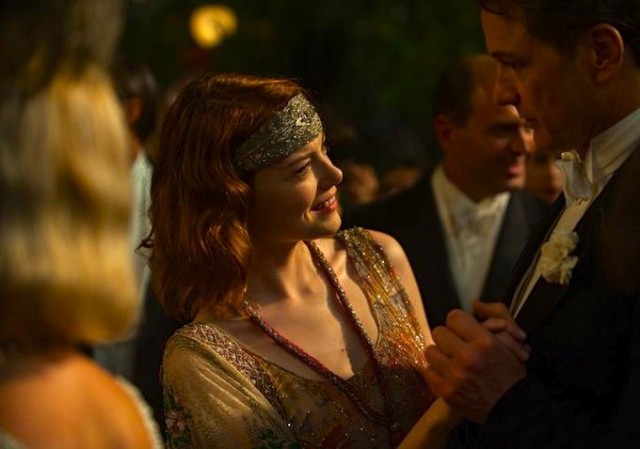 We are two weeks into the release of Magic In The Moonlight, the new film written and directed by Woody Allen. It's had a strong second week at the box office. We also have new interviews with costume designer Sonia Grande and actress Jacki Weaver.
Magic In the Moonlight has now earned $1,634,218 in the US box office. It's well ahead of To Rome With Love in it's second week, and has already earned more than at least three of Allen's other films.
It was the 18th highest earning film in the US last week, and the 3rd highest per-theatre average (behind 'Guardians Of the Galaxy' and 'Calvary').
The film has already opened in Norway, earning $65k. Which means the worldwide earnings are just a little but off from $1.7m.
Next week will see the film expand to even more theatres across the US. Belgium will see a release on 6th August. At the moment, the main focus is on the US.
Find more details at Box Office Mojo
National Post has a great story about Sonia Grande, who designed the costumes for the film (her fourth collaboration with Allen following Vicky Cristina Barcelona, Midnight In Paris and To Rome With Love).
She shared her inspiration for the costumes in the film, as well as some of her sketches for outfits used by Emma Stone and Colin Firth.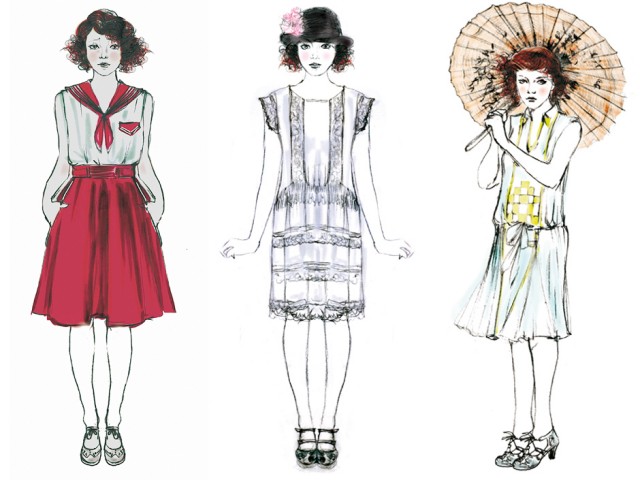 On working with Allen:
After reading the script and "having a big conversation with Woody," Grande says, she researches and presents briefs of ideas of the film, sketches, photographs and reference materials for each of the characters and big scenes. About who they are and what their clothes convey – always keeping Allen's idiosyncrasies in mind (the director famously has a strong aversion to the colour blue). "I always think the costume has to have more information than necessary, because it's also part of the narrative, and Woody likes a lot of simplicity," she explains.
On the ideas she researched.
Unlike Midnight, only one character is real or at least, she says, was written with a historic person in mind. Wei Ling Soo, Stanley's magician alter-ego, appears in the opening scenes in full Far East regalia, complete with long limp mustache. "It's Chung Ling Soo, the stage persona of a 19th century American conjurer," she says, "and I based his costumes on historical references of how he dressed on stage."

"The rest are from Woody's imagination," Grande says, though to get a feel for the period, she uses photographic references. "But where for Midnight in Paris I reference Man Ray a lot, this film is more grounded in reality and it's more [Edward] Steichen and [Jacques Henri] Lartigue. It is a very rich period in photography," she adds, "and I looked at a lot of existing documentation of the French Riviera, photos, news films — of the people, the restaurants, and about Americans like Gerald and Sara Murphy."
Go check out the National Post article. It's really insightful and has more of her sketches.
Finally, Jacki Weaver has been talking to her local Australian press about 'Magic…'. In a News.com.au profile, she spoke briefly about Allen.
He doesn't say very much. Some actors don't like that but I am fine with it. I learnt a long time ago that when they are not saying anything to me they are usually happy with what they are getting.
That's all for this week. Be back next week for another box office update.