Filming continues in Rhode Island for the 2015 Film by Woody Allen. Yesterday we saw the three main stars (as far as we know anyway) – Joaquin Phoenix, Emma Stone and Parker Posey – were all spotted at Salve Regina University in Newport. Today, filming returned to Providence.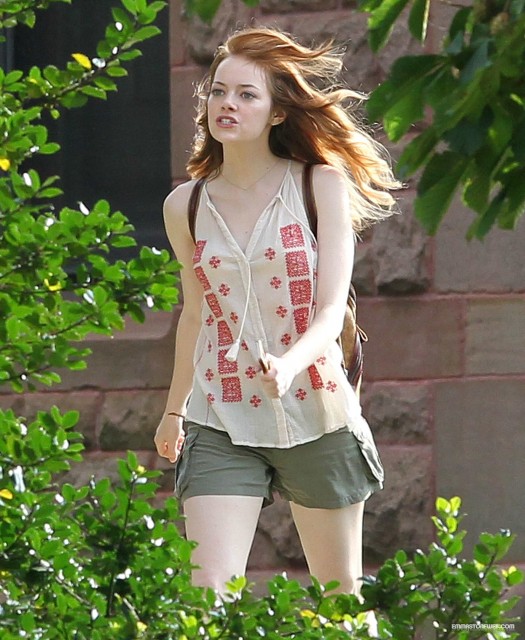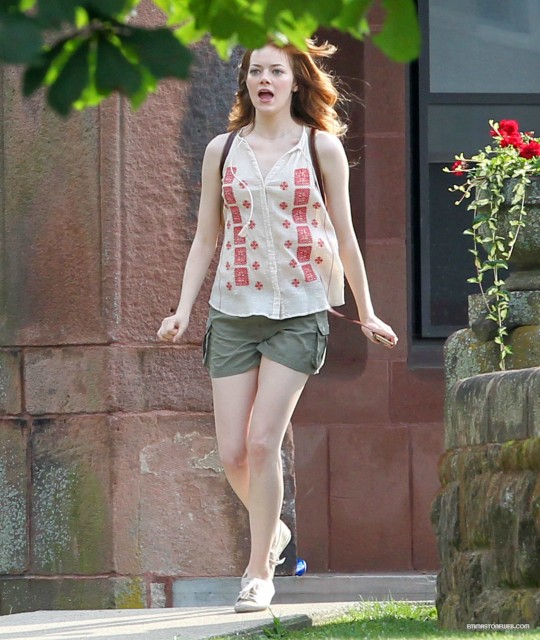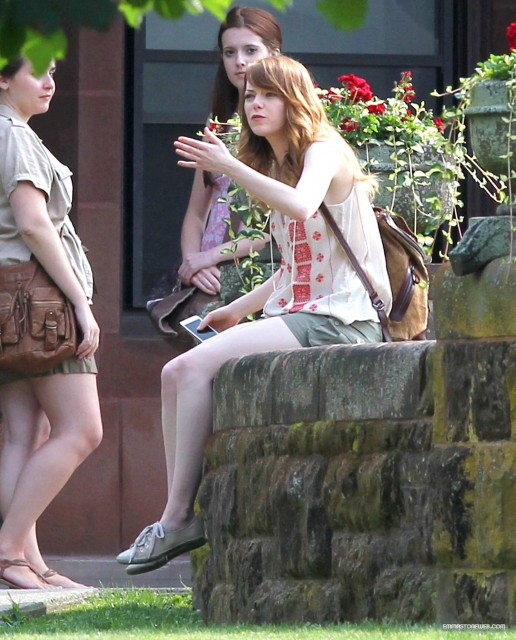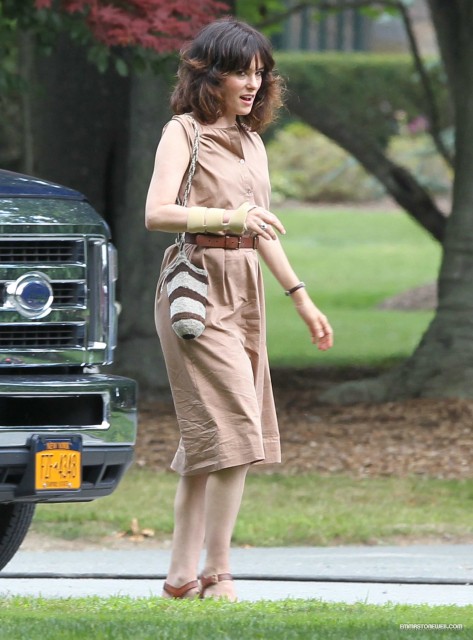 Not much to go on in the photos. Posey's character is sporting a broken wrist. Stone seems quite angry at something. Salve Regina seems to be a major filming location. However, with lots of filming in Providence around Brown University, we wonder if Salve Regina is not doubling for Brown (like in 'The Social Network').
Ashlyn Lillibridge was once again lucky to be an extra!
The fact that Emma Stone said hi to me and started her scene right next to me and kept sharing smiles and giggles with me makes me content.

— Ashlyn Lillibridge (@PrincessAshfire) August 7, 2014
Filming returned to Providence today. Many reports on Twitter saying that they are filming at the Coffee Exchange on Wickenden St. They then moved to Pawtucket's Main Street.
No #CoffeeExchange today, Woody Allen is filming. #morningproblems #Providence

— Jacquelyn Colarusso (@JaxColarusso) August 7, 2014
Famed director Woody Allen jokes with crew members while filming on Main St., Pawtucket Thurs. See @Pawtuckettimes pic.twitter.com/OkFeBELRjI

— Ernest Brown (@ernesta1959) August 7, 2014
UPDATE: The Coffee Exchange Facebook Page posted a pic.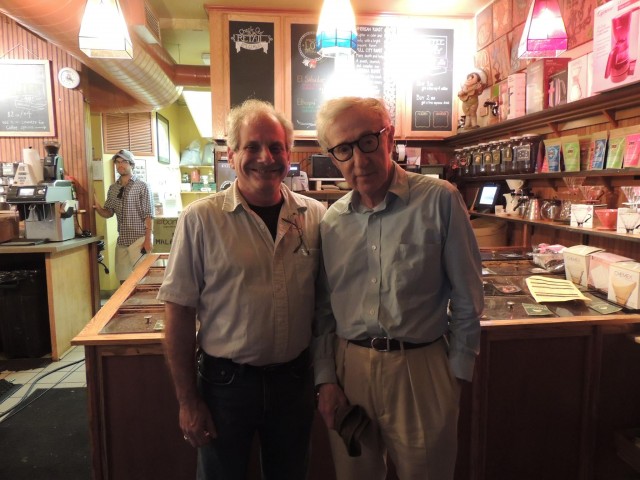 Filming on the 2015 film is due to continue at least another week. Let's hope we find out more about the film in that time!