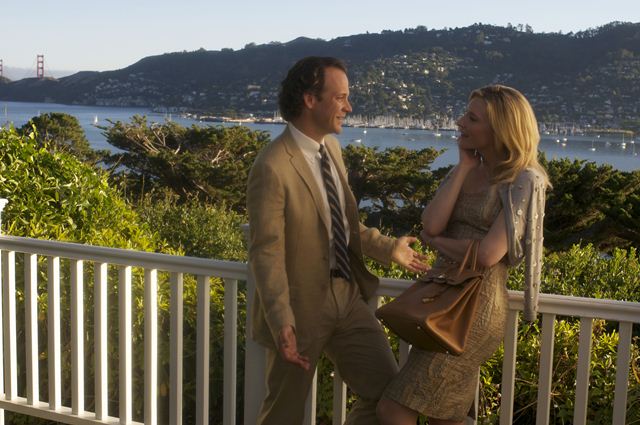 Blue Jasmine just passed it's third weekend in the US. It's box office has continued to hold strong, and the latest reviews have continued the critical approval.
'Blue Jasmine' has now earned $6,219,000 in the US.
On it's third weekend it added another $2,523,000 in 116 theatres, with a per-theatre average of $21,750.
Comparing it to Midnight In Paris, it's third weekend grossed $2,769,992 in 147 theatres, averaging $18,843.
On it's third weekend, To Rome With Love grossed $3,111,627 in 806 theatres, averaging $3,861.
Even taking into account inflation, it has now surpassed eight of Allen's previous films in the US, just passing Whatever Works and Melinda And Melinda. Allen's box office average is $13,428,434 and with more theatres to open, it is on track to come in high.
Critically, 'Blue Jasmine' holds its 77 score on Metacritic from 40 critics. User score is 8.1. His average is 62.
Rotten Tomatoes has moved up to 89% from 116 reviews. Allen's average is 75%.
IMDB has also moved up this week with a rating of 8.0.
It continues the strong start 'Blue Jasmine' has enjoyed so far. We should start to see international grosses come through next week, as well as many more US cities. It should make a real difference to the numbers.