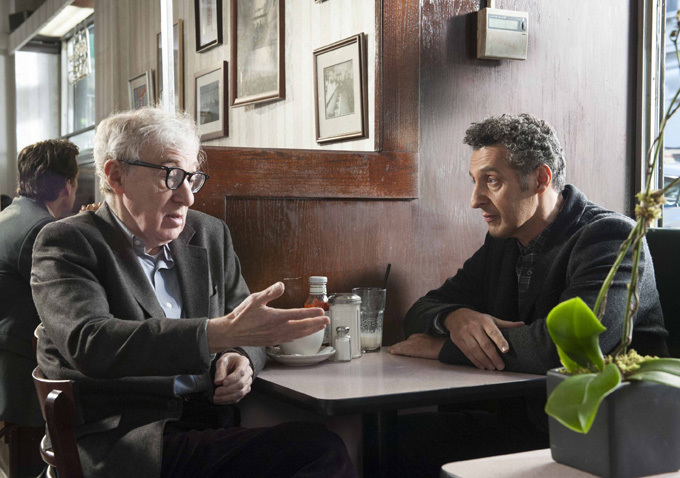 We've followed the production for almost a year, and today we finally have the trailer to Fading Gigolo, the new film written and directed by John Turturro and starring Woody Allen.
The film stars Turturro, Allen, Vanessa Paradis, Liev Schreiber, Sharon Stone and Sophie Vegara. Allen plays a pimp, Turturro is the aging gigolo. Short on cash, the two hatch an outrageous plan to make some money.
The first trailer focusses on the glamour, with Stone and Vegara front and centre.
The trailer was posted by the Toronto International Film Festival, or TIFF. They also released new images (bleow). No date yet for the screening but it will fall in the festival dates of 5-15 September. No North American dates as yet. TIFF has a page for the film as well.
Full synopsis
Woody Allen plays as bookseller-turned-pimp to John Turturro's middle-aged neophyte hustler, in actor-writer-director Turturro's inspired left-field comedy. The premise is as inspired as it is absurd, and Turturro carries it off with his own affecting and surprisingly romantic vision of New York City. There has been chatter of a Novmeber-January release in markets around the world.
It's been a while since we heard about this project, so it's great to see all things moving ahead. It all certainly seems like weird, quirky and sexy fun. Allen's voice seems to have deepened? He hasn't got a great track record of appearing in films directed by others, but he's not the lead and Turturro is certainly a talented actor and director.
We will keep you up to date on all the news for this 'Fading Gigolo'.
What do you think of the trailer?