Hot on the heels of the US version, European distributor Paradiso Films have released a new poster for Magic In The Moonlight. It continues the storybook, fantasy vibe, with a little bit more moonlight.
Here's the poster: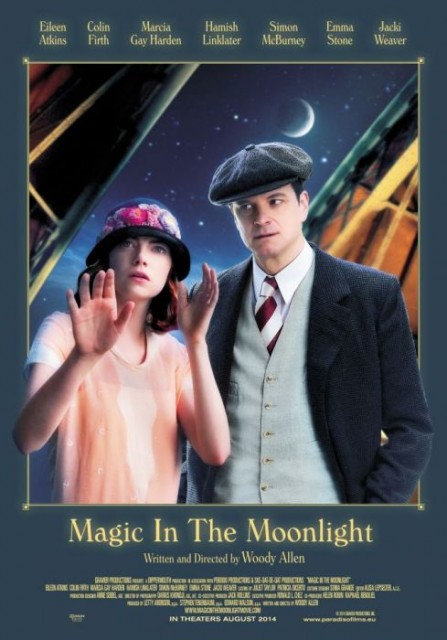 Colin Firth and Emma Stone of course remain front and centre. This poster shows part of the observatory that plays a romantic role in the film. We really love the fantasy/storybook style. The regular Woody Allen font has been given a bit of a moonlight shine as well.
Paradiso Films will be distributing 'Magic In the Moonlight' in Belgium and Holland. Belgium will be releasing the film on 6th August. Holland will get it on the 21st August.