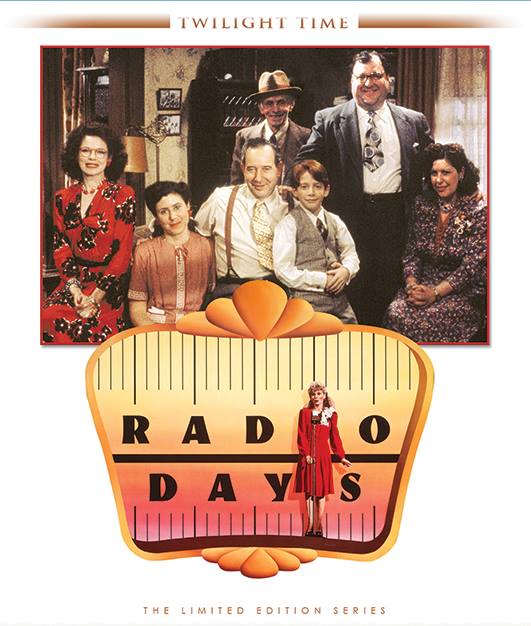 Radio Days is the latest film written and directed by Woody Allen to get the Blu-Ray treatment thanks to Twilight Time. It's a limited print run of only 3000 copies, so pre-orders are important. Pre-ordering is now open.
Pre-order it now at Screen Archives.
Twilight Time has posted two covers on their Facebook page. The new one above featuring the big family, and the more traditional one below.
This latest release is the third Allen film released by Twilight Time, following Crimes And Misdemeanors and Broadway Danny Rose. They also released the 1976 Martin Ritt film The Front which starred Allen.
'Radio Days' is one of our favourite Woody Allen films. It's a sprawling pseudo documentary about the golden age of radio. It features Allen's biggest cast, with many people who worked with him in the 70s and 80s returning for small cameos.
Twilight Time has mentioned they have the rights to more Allen films, although there are no new titles on the schedule (which currently goes to October). Let's hope there's one more before the year is out.
Which 80s Allen title do you want to see on Blu-Ray next?