We have our very first sightings of Woody Allen and Emma Stone in Rhode Island. Both are there to work on Woody Allen's 2015 film, due to start filming this week!
Stone is in Newport, Rhode Island with her partner Andrew Garfield. The Newport Buzz has them eating in various places, with a couple of punter pics. Allen has been spotted separately, having dinner. Both were snapped in pics.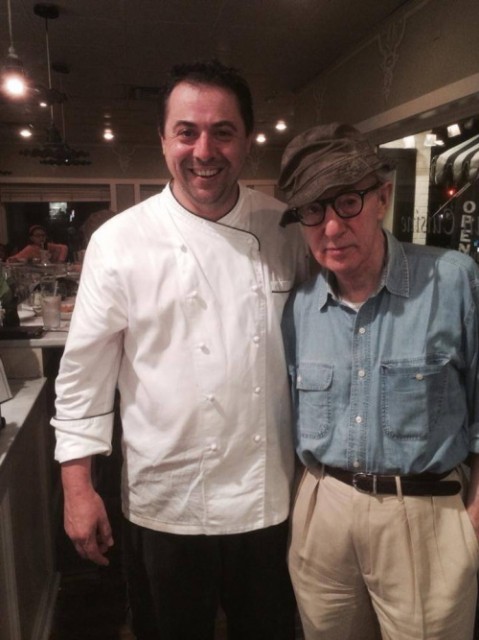 Joaquin Phoenix and Jamie Blackley have not been spotted. In fact, we should have heard more about the rest of the cast by now. We are sure much more will come out in the coming days.
UPDATED: Stone appeared again at a Film Youth event.
Newport seems to be the main focus of the filming at the moment, and there is expected to be some public filming. If you have a camera phone, take a photo and let us know!
We've also just noticed that Stone will probably be in production of this film when her last work with Allen, Magic In the Moonlight, is released.
We will be following and updating all the production of the 2015 film on this site!