News bits! Our twice monthly round-up of Woody Allen bits from around the web.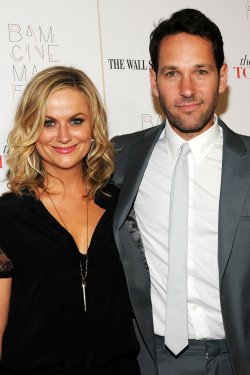 Paul Rudd and Amy Poehler have been out promoting their new film 'They Came Together'. They were asked for their favourite rom-coms by Vulture.
Here's Rudd's choice.
Annie Hall is pretty amazing. A lot of the Woody Allen ones are pretty great, but I also love 'Defending Your Life'. 'Lost in America'. Albert Brooks has some — Albert Brooks had a series of movies back-to-back that rivalled just about anything.
Makes us like the likeable Rudd even more. His co-star Jason Mantzoukas also chose the 1977 classic.
I've seen Annie Hall like 30 or 40 times. It's a movie that I watch constantly. If it's on, I watch it, and it's one of those movies that I started watching when I was a kid and have always just adored it. I love the scene where they've broken up and Diane Keaton calls Woody Allen to come over and kill the spider, and then she has a breakdown. I do have a real fondness [for it]. What I love about Annie Hall is how really funny it is, but how really raw and emotional it is, in a very sad way. That I love.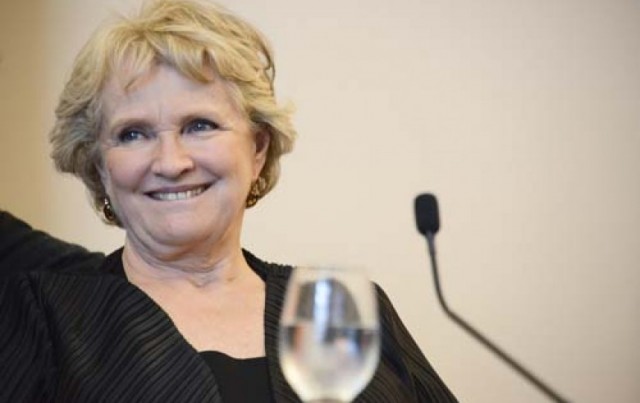 Marie-Christine Barrault was interviewed by El Observador. She talked about working with Woody Allen, when she starred in Stardust Memories. It's gone through Google translate so the grammar is all over the place.
He wanted a European actress for his film Memories . He called me from New York and asked me where I was. I was on vacation on an island south of France. I said, 'An Island? That's dangerous, '"said the actress, laughing, by the psychotic character Allen.

Barrault was almost a year filming in New York with Allen. "We read the scenes and discussing the words we would use. Then let me improvise. But when clinging to a word, he made me improvise to a certain point. Because for him to say the word, I could not change my lines. Shooting and acting with him was like a slalom exercise. We were going around the bush but we knew we had to go through a certain point, "said Barrault. She also talked about how it was to work on that film with Allen in 1980. Whatever he saw the script did not work on stage or suggestions to the actors, the director changed and rewrote night. The next day, Allen appeared with rewritten and "clean" for the modified script scenes.

"For me it was wonderful to be in New York for a year, under the command of someone like Woody Allen. There was so much information at once as now. People asked, 'what are you doing in New York?' 'Filming a movie with Woody Allen', I answered".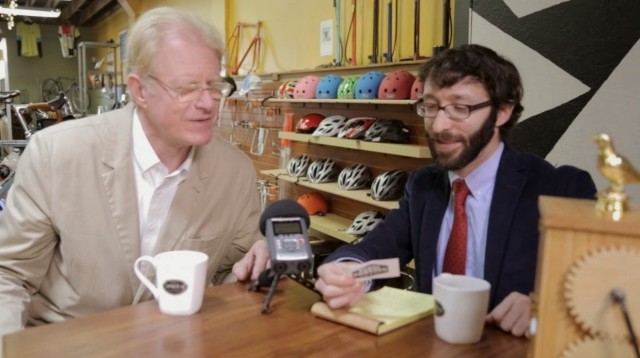 Ed Begley Jr was interviewed on the Pedal Powered Talk Show. Begley Jr starred in Woody Allen's Whatever Works. In the interview there was some Woody Allen Impressioning.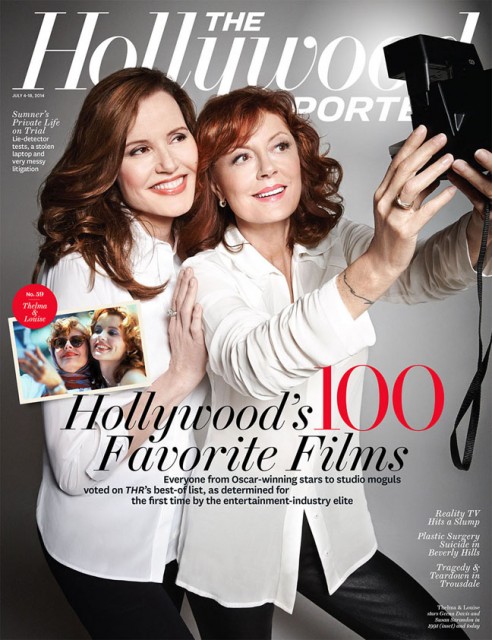 The Hollywood Reporter has done a big issue with Hollywood's 100 Favorite Films (sic). Voted for by the entertainment industry, the list is the cover story of this month's issue – with Geena Davis and Susan Sarandon on the cover.
Only one Woody Allen film made the list – at number 18 – 'Annie Hall'. The full list of 100 is here.
'Annie Hall' made a far less serious list from the Guardian – great tennis scenes in films. This scene made the list.
Australian actress-turned-radio-presenter Sophie Monk has claimed that Woody Allen wanted her for a role. Her co-host, the (actually very funny) Merrick Watts thought it was Scarlett Johansson's role in Vicky Cristina Barcelona. Listening to the clip, she mentions Nicole Kidman, who was initially cast in You Will Meet A Tall Dark Stranger. She pulled out and that role was left in limbo and was eventually filled by Lucy Punch. It seems far more likely that the lead role in 'Vicky…'
Will McCrabb continues to post old film photo gold on Twitter. His account is very well worth following. Here's Allen and Keaton, around the time of filming Annie Hall.
WOODY ALLEN and DIANE KEATON race into the New York Ballet, in 1976. pic.twitter.com/8IKIHRUFMK

— WILL McCRABB (@mccrabb_will) June 23, 2014
Very cool Woody Allen quote gift cards.
I think people should mate for life… like pigeons or Catholics. #WoodyAllen #greetingcards http://t.co/j44Dpf1Cn0 pic.twitter.com/PksW3VAm20

— Lemonwood Imprints (@LemonwoodDesign) June 16, 2014
Cool wall detail with a quote by Woody Allen. We're not sure what the quote is though…?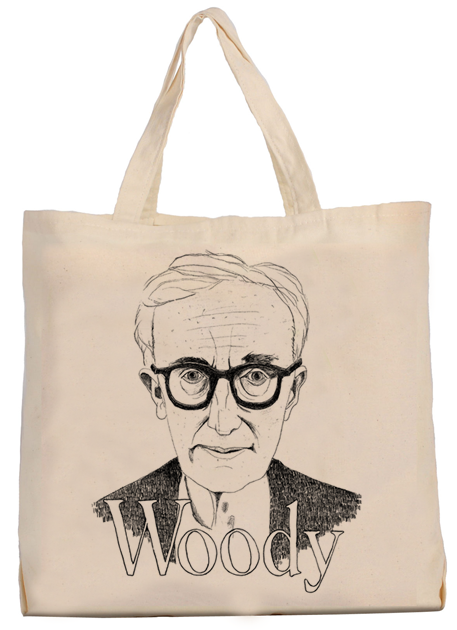 Two flavours of art prints on Society 6. One more abstract
And one with more face.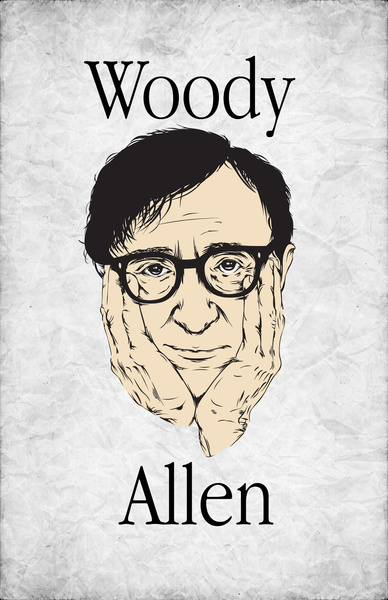 And this rather expensive painting in on eBay.
Nice bit of fan art. A poster for Louis CK's show 'Louie', done in the style of Manhattan. CK, of course, starred in Blue Jasmine as well.
A tribute poster for Midnight In Paris
Liberty Street Bookshop Mural in Ann Arbor, Michigan. Find out more at Wikipedia. How many public works have Woody Allen? Maybe we should make a list. Anyone feel like tackling this?
Liberty Street Mural, Michigan – Woody Allen, Edgar Allan Poe, Herman Hesse, Franz Kafka and Anaïs Nin* So beautiful! pic.twitter.com/RjSouTs6hU

— Literature & Books (@Lit_Books) June 25, 2014