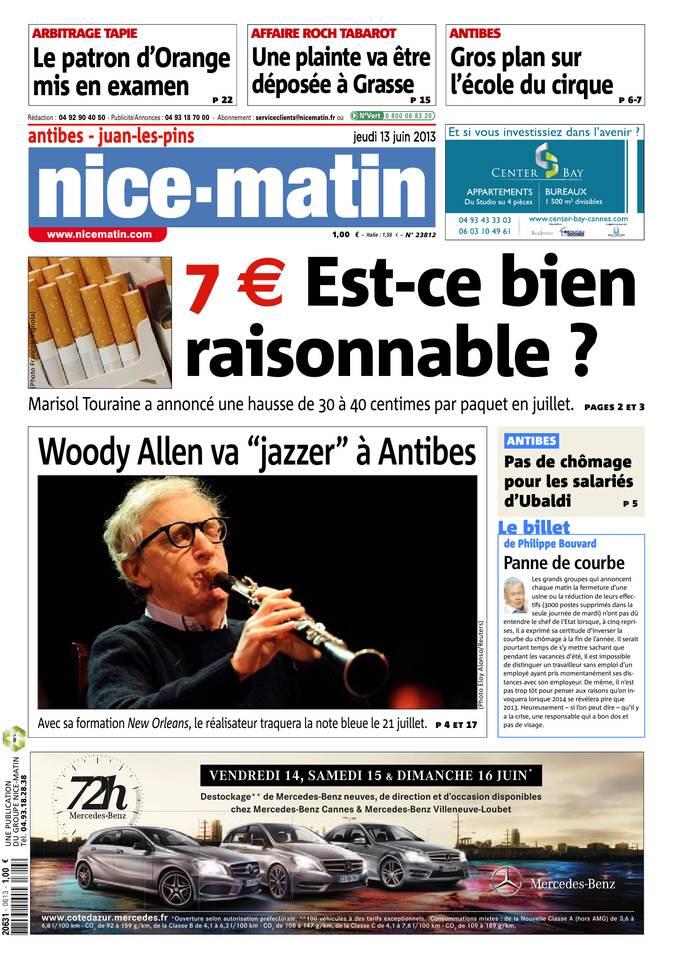 Music has always been a passion for Woody Allen. He performs most Monday nights with the Eddy Davis New Orleans Jazz Band at the Carlyle Hotel in New York City – always a hot ticket. He only takes a break when he makes films, but this year, the band is heading over to join Allen in France.
Production starts next month on the comedy set in the 1920s starring Colin Firth and Emma Stone. Filming in the south of France, Woody Allen and the band have announced a one of date in Lyon and one in Antibes. It is the first time they have ever played there.
20 July 2013
Grand Theatre, Lyon
Part of Nuits de Fourvière, the performance date is 20th July 2013, at the Grand Theatre, Lyon.
Tickets will cost you 38€ and can be purchased here.
21 July 2013
Anthea, Antibes
Performing as part of the Jazz à Juan. The Anthea Theatre website has more details.
Nicematin.com has the story, and also revealed that the 2014 film will be using the villa Eilenroc. They also saw these announcements as important enough for their front page!
It's certainly a good time for Woody Allen fans living in France. In addition to these shows, you also had a chance to be an extra!