5 Films (And A TV Show)… A series where we recommend films referenced, inspired, influenced or generally like a certain Woody Allen film, from his first to his latest. All picks are subjective – let the arguments begin!
Radio Days is one of our personal favourite Woody Allen films. It's a pleasure from start to finish – a journey to a world we've never known, with dozens of characters and a killer soundtrack. It's a street level story too, about the beauty of the everyday.
Our choices look at all those things – a look into a scene, great soundtracks and lots of characters. Here's 5 films and a TV show to watch after Radio Days.
Amarcord (1973)
Dir. Frederico Fellini
Based (as usual) on Fellini's own childhood, the slice of life is 30s racist Italy. Like Allen's film, it is centred around a boy and his adventures, with his friends, family and older women. It's all imagined through nostalgia, with plenty of big things to say about Facist Italy. It won the Oscar for Best Foreign film.
Nashville (1975)
Dir. Robert Altman
Highly ambitious and probably Altman's masterpiece, Nashville takes all the director's best tricks and ideas and outs them into the heart of America – it's country music scene. With two dozen memorable main characters and many great stories, it captured the scope, the egos and the madness in two and a half hours.
Allen alumni who feature include Shelley Duvall, Jeff Goldblum (both Annie Hall), Michael Murphy (Manhattan), Lily Tomlin (Shadows And Fog).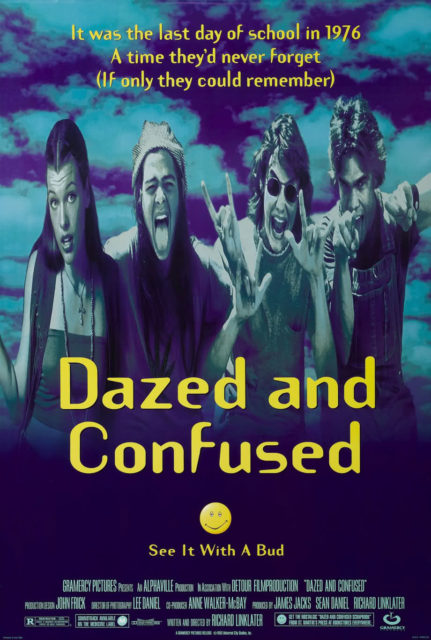 Dazed And Confused (1993)
Dir. Richard Linklater
The film that launched dozens of stars and another killer soundtrack. The last day of high school is captured – from the cool kids and the jocks, to the nerds and more. It was a failure on release, found a cult audience and is now considered amongst the best films of the 90s if not more. A young Parker Posey (Irrational Man, Café Society) is one of the many stars.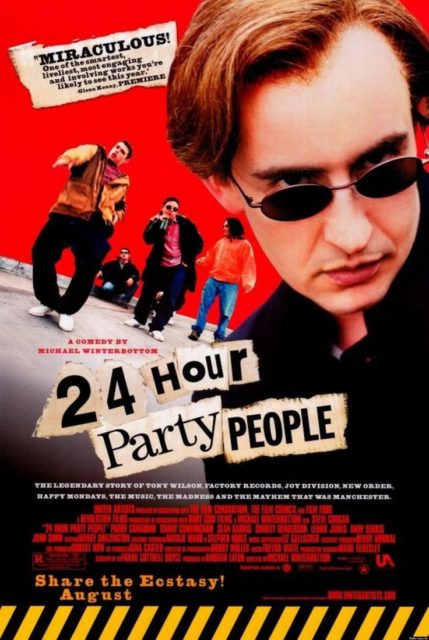 24 Hour Party People (2002)
Dir. Michael Winterbottom
A spirited, electric look at the wonderful Manchester music scene of the late 70s and 80s, based around eccentric record impresario Tony Wilson. Winterbottom used plenty of filmmaking trickery to capture the heady times, with wonderful performances, many playing roles based on real people. Top of the lot is Steve Coogan, proving he could be a captivating big screen presence.
Straight Outta Compton (2015)
Dir. F Gary Gray
The best music biopic of recent years is actually the story of LA in the late 80s to the troubled early 90s. The lives of NWA, and the big colourful, intense characters that surrounded them, are told with plenty of passion and some killer musical performances. No one expected much from the film (and the police still tried to stop it being made), but it went onto be a huge box office success.
Treme (2010-2013)
David Simon and Eric Overmyer followed up The Wire with a long, novelistic look at New Orleans after Hurricane Katrina tore the city apart. We meet so many great characters – from working bar musicians, world class cooks, spiritual elders and the corruption in city government. It is painfully human, and a joyous celebration of sound, colour and taste. It's one of our favourite shows ever. Wendell Pierce had a role in Manhattan Murder Mystery.
Let us know your picks for Radio Days and if you agree with our picks. We are also looking for picks for September, which is the next film we will cover. Let us know in the comments below or on Facebook or Twitter. Check out the full list of 5 Films (And A TV Show).