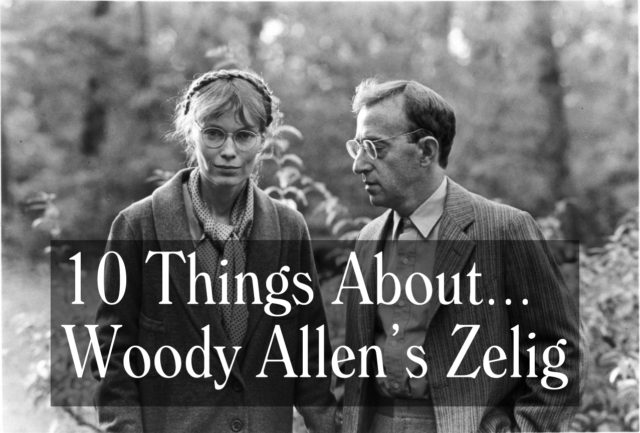 We continue our video series with the 11th film written and directed by Woody Allen – Zelig. We think it's one of Allen's very best films – but it does seem underrated in his catalogue.
This film is packed with cameos, references and jokes – which we unpack in our book. Here's 10 things about Zelig, including:
How he made Zelig at the same time as A Midsummer Night's Sex Comedy
How Allen and Gordon Willis created the effects.
Dick Cavett's HBO series that inspired Allen
The real talking heads like Bricktop.
The actor, some of which were complete unknowns like Ellen Garrison.
Dick Hyman's wonderful songs
The one sung by Mae Questel.
The original narrator who Allen replaced.
All the various titles Allen toyed with.
It's Allen's shortest film. It's really short.
Find out heaps more about this film with our book. And check out our last video – on A Midsummer Night's Sex Comedy.