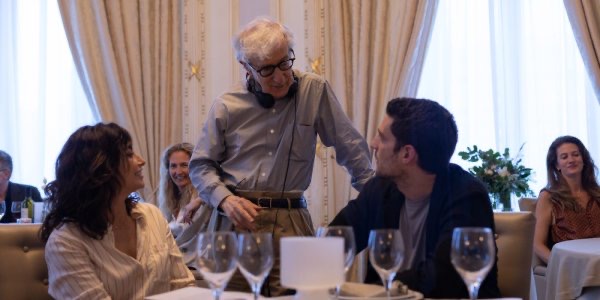 Rifkin's Festival, the latest film written and directed by Woody Allen, hits Italian cinemas today. Cinemas are finally reopening in that country and Allen is a huge star there. To promote the release, Allen has done interviews with several Italian publications, talking about the film and what is coming up.
All these were translated from Italian and then edited.
Allen spoke to Fanpage. He started by assuring Rifkin's Festival will hit the US.
All my films have been seen in America and I am sure that this film will also hit theaters. There are already plans to bring it to American cinemas.
On his life during lockdown:
It is the usual stay at home, a kind of lonely domestic business. I certainly didn't like the concept of lockdown. I really miss being able to see friends, but the arrival of the pandemic, in this sense, didn't represent such a radical change for a writer.
On making more films in Europe:
I like nothing more than working in Europe, especially because in Europe there are people willing to invest in my films. For me and my family there is nothing more enjoyable than being in Rome, Paris, London, Spain, to shoot films. I had a wonderful experience in Rome and I would love to do it again.
Most excitingly, he gave us a clue to his next film, likely a 2022 film:
I have a script ready and shooting was scheduled for last summer in Paris, but the pandemic has changed everything. We will go back when possible. All I can say is that it is a film that moves along the same lines as Match Point.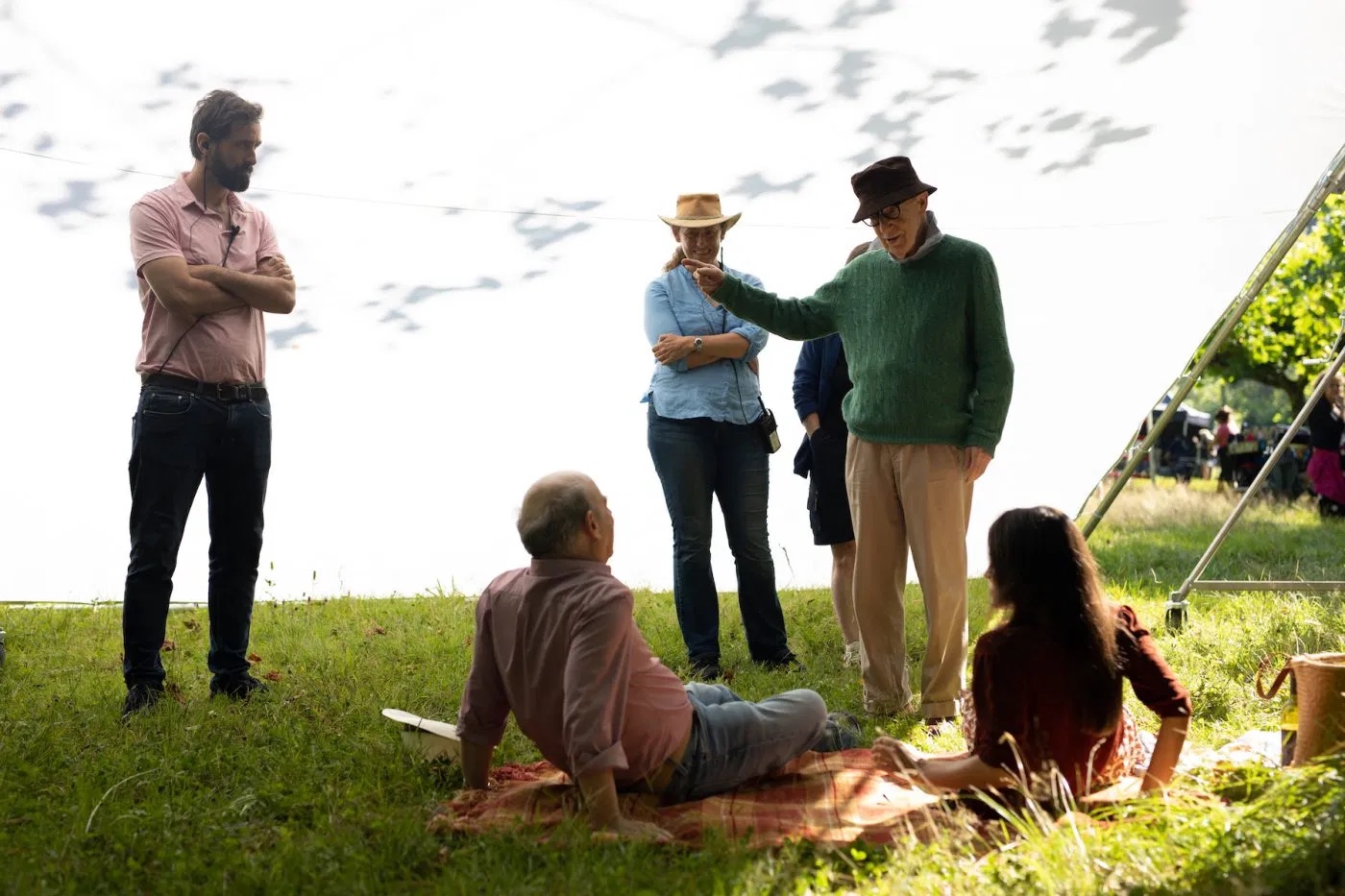 He also spoke to badtaste about similar topics. But he also talked about working with cinematographer Vittorio Storaro again. This is their fourth film together.
Every time I wanted to change director of photography Vittorio was busy. Finally a few years ago when I tried to look for it it was free. So I called him and we met. We have made several films together since then and whenever I get the chance I offer him to work with me. If he has nothing else to do, he accepts.
More on Rifkin's Festival and A Rainy Day In New York US releases.
Yes we have been offered distribution. All my films have been released in theaters in America, A Rainy Day in New York was a good success even if like everyone it was for a short time in the cinema, but now it is on Amazon and several other platforms. Rifkin's Festival will have a distribution and then it will definitely go streaming on TV. It is not my films that I worry about, but rather that people get used to being at home and do not go to see the films in theaters regardless of who directs them.
He also talked about streaming services and cinemas.
Even before the pandemic, the studios pushed directors to send their films directly to TV or run just 3 weeks in theaters and then go to streaming. All of this does not make me and many other directors happy. I don't know if there are ways to fight it. I think people shouldn't go back to the cinema if they don't like it, but I also think they'd like it if they did.
He spoke to La Stampa. He talked about the golden age of European cinema that inspired Rifkin's Festival.
After the Second World War, European cinema was more mature and innovative from an artistic point of view. In the US, cinema was still childish, driven mainly by the logic of profits. European films were therefore more popular, due to the technique and the themes they dealt with. I grew up in that era, when everyone wanted to see European and non-American films.
He spoke to Corriere. He started by talking about his ideal festival.
It's the same one that my protagonist has in mind, full of European directors, the ones who made me want to do this job: Fellini, De Sica, Bergman, Godard, Truffaut. They are the ones who have made American cinema grow. I chose San Sebastian because it is less well known than others and the locations are splendid. But I don't believe in competitions, who decides if Truffaut is better than Fellini? It is too subjective. Contests don't make sense. But the Festivals, meeting people who are passionate about cinema and discussing it, are magnificent experiences.
On working with the lead Wallace Shawn:
Wallace Shawn has already appeared in other films of mine. At first I thought of an actor younger than him, then I thought that for someone who grew up with European cinema it would take someone older, like me, even if he's ten years younger. The protagonists of my stories always have some of my personality, even if I don't bring them on the screen. They are similar to me, with my doubts, anxieties and humour.
Rifkin's Festival hits Italian cinemas from today. Here's the Italian trailer.