Rifkin's Festival – the new film written and directed by Woody Allen – has just been released in Italy. We now have details on how well it went in the first weekend, as well as a new TV interview with Allen. We also have a great map of the film's locations.
Rifkin's Festival debuted at #2 at the Italian box office, behind the Academy Award winning Nomadland. It earned $118k in the first weekend, according to The Numbers. It is way down from Allen's previous films in Italy that usually open above $1 million, but cinemas are still reopening in Europe. Hopefully a longer run and people returning to cinemas will see that number rise.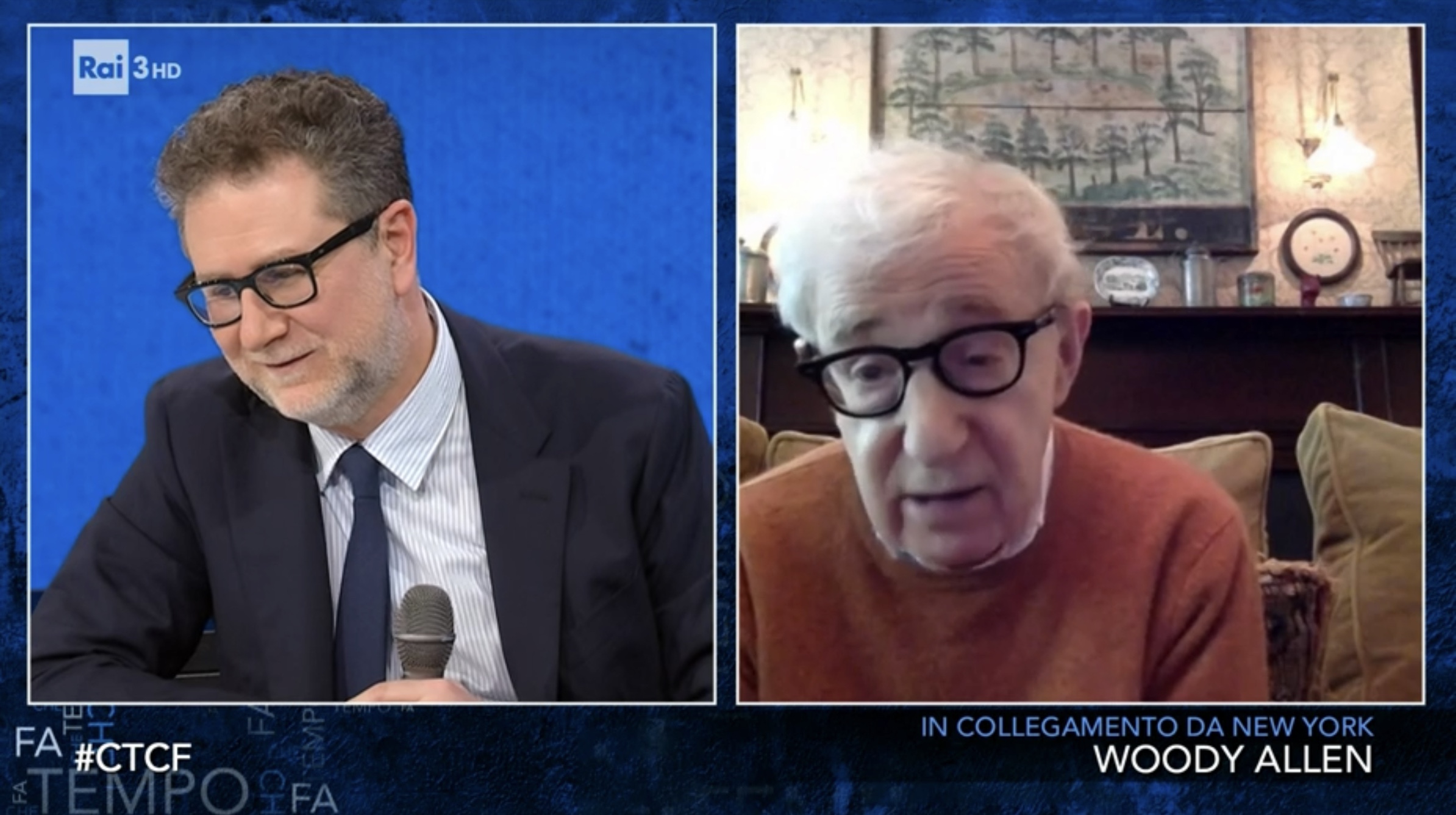 Allen also appeared on the Italian TV show Che Tempo Che Fa to talk about the film. We can't embed the video but you can watch it here.
At one point, Allen had to sit through clips of his own film – something he hates to do.
https://twitter.com/chetempochefa/status/1391477351305854985?s=20
In other Rifkin's Festival news, the official tourism website for San Sebastián has released a map of the many great locations used for the film. We'll do a detailed map of every location very soon.
As cinemas slowly reopen, the film is looking to be released in Turkey and Portugal in August. Most likely it will feature at film festivals later this year. We'll have more news as we get it.