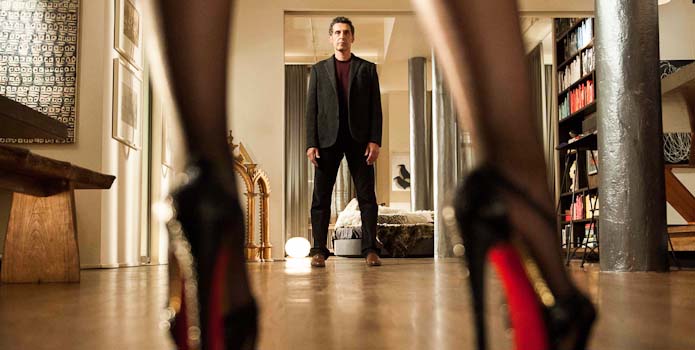 Fading Gigolo is the new film written, directed and starring John Turturro, and starring Woody Allen. Production wrapped in 2012 and we were hoping for 2013 release. That looked less and less likely as the year went on. Now we have a confirmed Canadian release for 2014, which may lead to clues about when it might be released.
Mongrel Media has picked up the Canadian distribution rights for 'Fading Gigolo'. They have stated that they will release the film in April 2014. Millennium Entertainment already has the US rights, although has set no date as yet. We can assume it will be close to April.
IMDB lists some territories releasing 'Fading Gigolo' this year, but it seems like old information. Although the film did premiere at the Toronto International Film Festival earlier in the year.
No word at all for a European or wider release. Turturro does not have a big profile as a director, but Allen has a huge audience the worldwide.
2014 is shaping up to another busy year for Allen. He has his own film – Magic In the Moonlight – and the
Find all our coverage of Fading Gigolo.
John Turturro, Fading Gigolo, Magic In the Moonlight, Bullets Over Broadway, Bullets Over Broadway Musical