A very special moment for the Bullets Over Broadway Musical happened in New York on the weekend. The marquee was installed over the St James Theatre. Photos were posted on the Bullets Over Broadway Musical Facebook Page (you should follow 'em). Hopefully it will be there for many years to come.
If you're in New York, you can find the The St James Theatre, and new marquee, at 246 West 44th Street. If somehow you can get on the roof, you will see a brand new sign there too.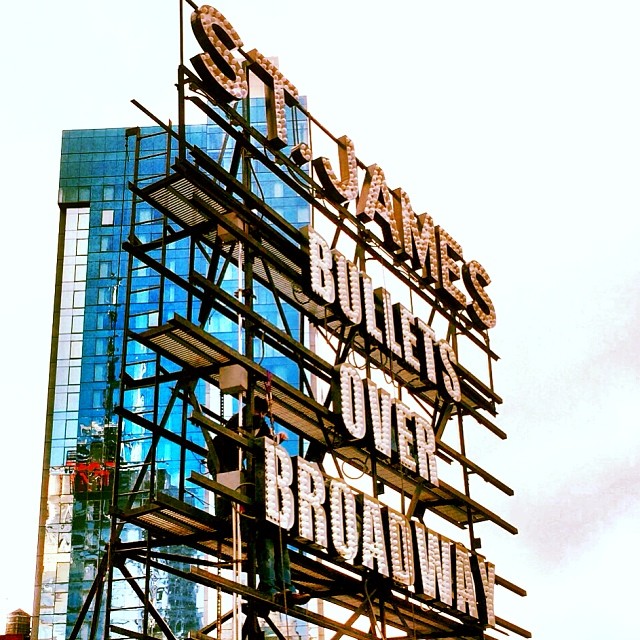 The new marquee doesn't add any more details, and doesn't list the cast. However, cast members Brooks Ashmanskas and Zach Braff took a photo out the front.
Tickets for the new musical are already on sale, from the Bullets Over Broadway website, with previews starting in March.
We are still waiting to hear who will play two key roles in the musical – Helen Sinclair and Cheech. With only a few months to go and rehearsals well underway, we can only assume casting news will come soon!