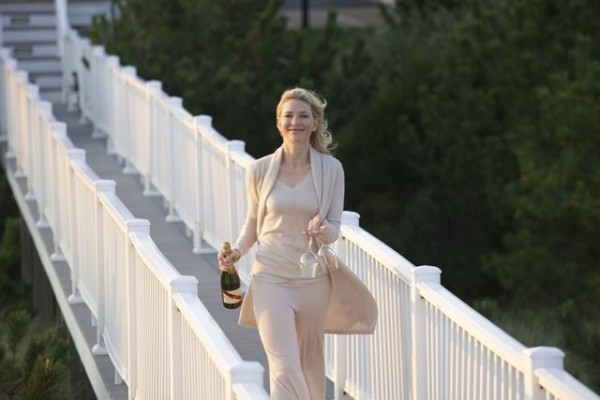 As 2013 draws to a close, there's plenty of discussion over who will take out the year's big awards. Cate Blanchett is everyone's frontrunner for Best Actress for her role in Blue Jasmine, the new film by Woody Allen. That standing holds well as it's been announced that she is receiving the first award for that performance. The Santa Barbara International Film Festival will be presenting her with the 2014 award for the Outstanding Performer Of The Year.
SBIFF executive director Roger Durling says:
In her first collaboration with master director Woody Allen, Blanchett knocks it out of the park in the best performance of her already illustrious career. We're so grateful to be able to celebrate her achievement.
The festival, in it's 29th year, will be held between 30th January and 9th February 2014. The award itself will be presented on 1st February 2014 at the Arlington Theatre (at 1317 State Street, Santa Barbara, CA). You can buy tickets to the event (and film packs) at the SBIFF site.
It's the 11th year for the Outstanding Performance Of the Year Award. Three former winners have worked with Allen, and one for an Allen film. Penelope Cruz won in 2009 for her performance in Vicky Cristina Barcelona (as well as 'Elegy'). The other two are Colin Firth (the upcoming Magic In the Moonlight) and Charlize Theron (Celebrity, The Curse Of the Jade Scorpion).
Of the ten who have won so far, nine have been nominated for an Academy Award and five of them have won.
Find out more at the SBIFF site.