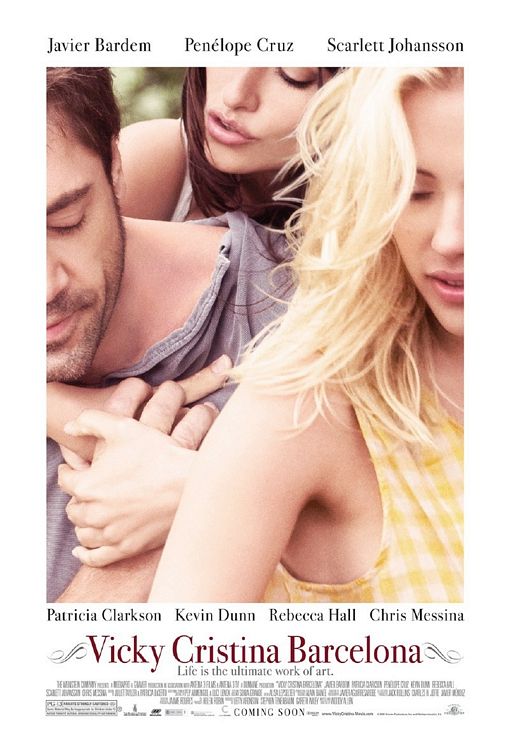 Woody Allen's London period became a European period with Vicky Cristina Barcelona. And unlike his London films, which were re-written from American settings, Spain is a deep part of this film. A mix of romance and morality, it is rightly considered one of the highlights of his later career.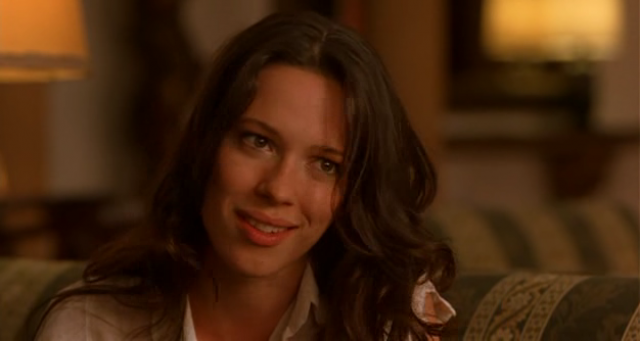 Rebecca Hall stars as Vicky, and Scarlett Johansson stars as Cristina. Two friends who have decided to spend the summer in Barcelona. The two friends have very different views on love, and their lives take very different paths when they encounter Juan Antonio (Javier Bardem) and his ex-wife Maria Elena (Penelope Cruz).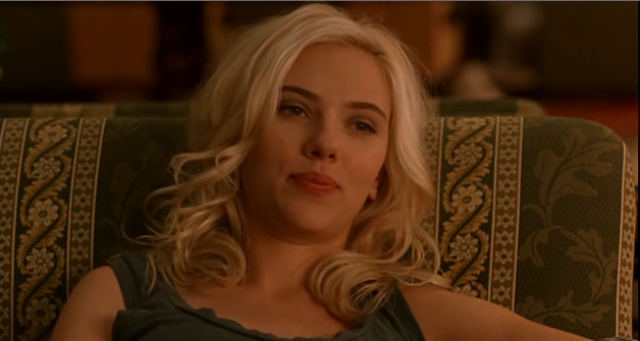 The film starts awkwardly, much like Juan Antonio's initial proposition. The voice over says too much and the characters suddenly find themselves surrounded in plot. But once we get going, the richness of the setting and the passion in the performance settle in. All four main leads are electric.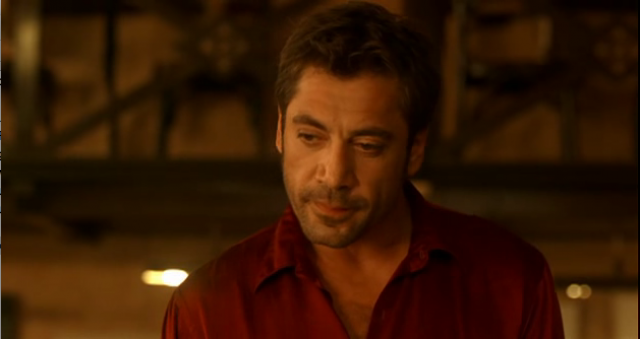 Allen gets plenty of praise for writing women, and in Vicky, Cristina and Maria he's made three unforgettable ones. In a way, they all represent something different, but all three come to life in the hands of the actresses. It's not fair to pick a winner, but Rebecca Hall gets unfairly forgotten, and Cruz – she is a ball of fire. Bardem dials down his crazy for a solid, intriguing performance.
What's truly powerful about this film is Spain. Allen made his career by tapping into the love of one city, and here he does it for Barcelona. There's plenty of Antoni Gaudi's architecture, and lovely Spanish villas and eateries. It helps that Bardem and Cruz speak Spanish as well. This story could be set nowhere else.
There's a question about love and passion here. Is suffering an inevitable part of romance and true love? Of course, we get no easy answer. Despite the emotions on show, it is as deeply cynical as anything Allen has done in the last decade.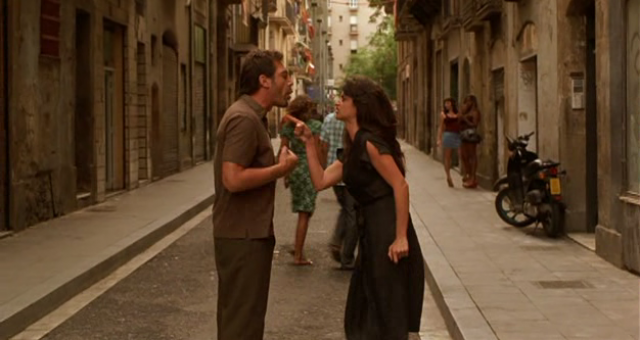 This is a full blooded film. Allen cleverly allows his brilliant cast to tear right through his script, while his keen eye lets us soak in the wonderful atmosphere. Match Point may have moved his finacing overseas, but here is where Allen fulfilled the dream of his to be a 'foreign director'. And it's a hell of a job he's done too.
Full cast: Javier Bardem, Patricia Clarkson, Penélope Cruz, Kevin Dunn, Rebecca Hall, Scarlett Johansson, Chris Messina, Salvador Nasralla