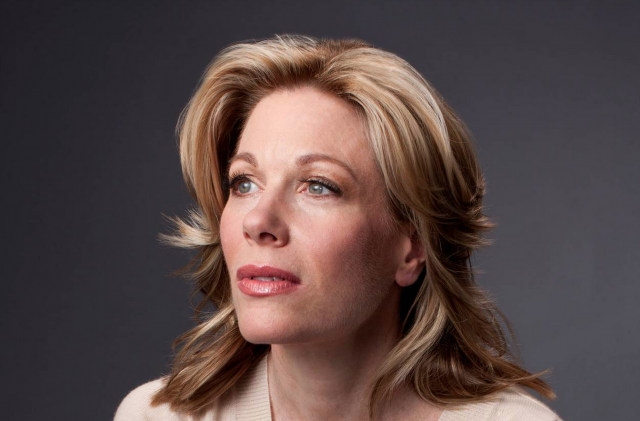 Marin Mazzie is the latest cast member of the Bullets Over Broadway Musical doing the interview circuit. Mazzie plays Helen Sinclair, an ageing diva who always gets her way (a role originated by Dianne Wiest on screen). In a new interview with Playbill.com, she reveals more about the musical based on Woody Allen's 1994 film of the same name.
We find out about another song. "I Ain't Gonna Play No Second Fiddle" is a duet between Mazzie and Zach Braff. She had this to say about the music. From the story:
"These songs were deeply thought about in that respect — in fact, [they were] carefully picked for everyone." The '20s are especially up Allen's alley. "The music of that period obviously is one of his passions and something he's quite knowledgeable about."
She also echoes sentiments she expressed earlier about the role when asked about the brutal process of auditioning. Mazzie beat out several arguably bigger names for the role.
"I don't really think about it," she said, opting for the High Road. "It's not something I seek out to know. I do know it was very much a desired role — and it was very much desired by me. When I saw the movie, I thought, 'I want to play that part' — just because it is the ultimate over-the-top theatrical diva. I could see myself having a really good time with her, being able to stretch myself in comedic ways."
Playbill has more, including the famous divas that inspire her take on Helen Sinclair.
Meanwhile, the 'Bullets Over Broadway' musical is still in previews and will open officially on 10th April 2014. That has stopped a number of celebs dropping in to see the show. So far we know that Steve Van Zandt came out to support his 'Sopranos' co star Vincent Pastore. Musicans Sara Barielles and Taylor Swift also saw a show and met the cast.
Bareilles with Nick Cordero and Braff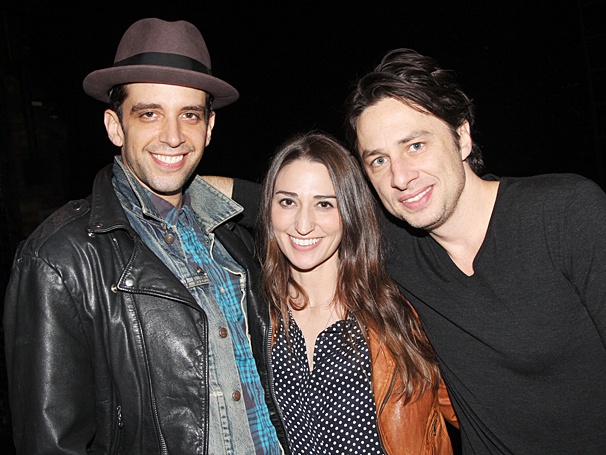 Swift and the same two gents.