Another busy couple of days for Woody Allen and his crew in France. They have been there making Allen's 2014 film. Filming moved to Menton, and we have more behind the scenes pics of the cast, and another call for casting.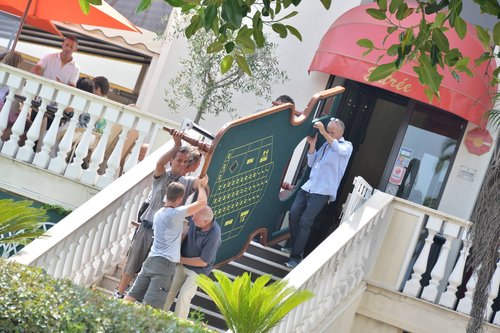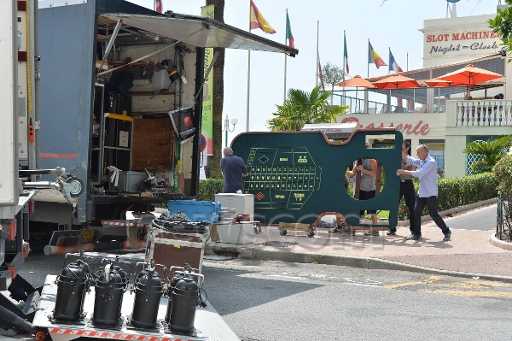 Once again, Nice Matin has the scoop about Allen's whereabouts. On Monday, they filmed at Casino Barriere in Menton. None of the stars were spotted, but the crew moved out some of the casino games.
One of the actors posted photos from the casino. Sebastien Sam Stone (@SSamStone) has worked on the Allen film this week and posted several photos of himself with people in costume and on set. Pretty amazing costumes! And he confirms that both Colin Firth and Emma Stone were there.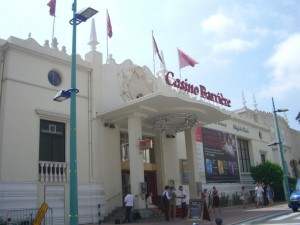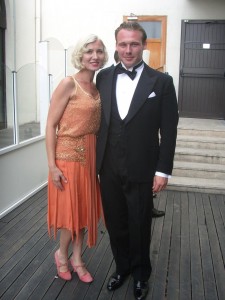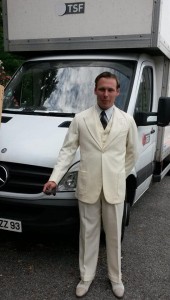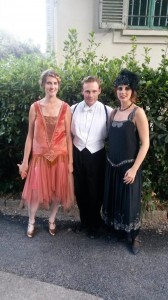 We are really loving following Marcia Gay Harden on Twitter (she is @Beloving2). She has been posting photos of the cast in their down time. She posted photos of Jackie Weaver and Hamish Linklater.
(As an aside, you can catch both Marcia Gay Harden and Hamish Linklater in HBO's 'The Newsroom' together)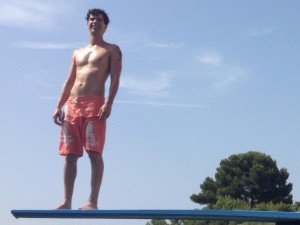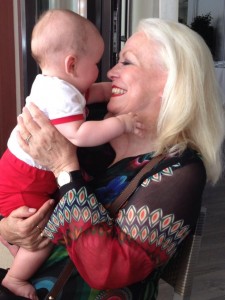 There was another casting call for extras for the 2014 film. The same as last time essentially. The casting notice has passed but there are still weeks of filming to go. If you live in France and want to be in a Woody Allen, you may still have a chance.
The full notice at CastProd.com
Allen's scheduled to be in France until the end of the month. We hope to see more pictures of filming!