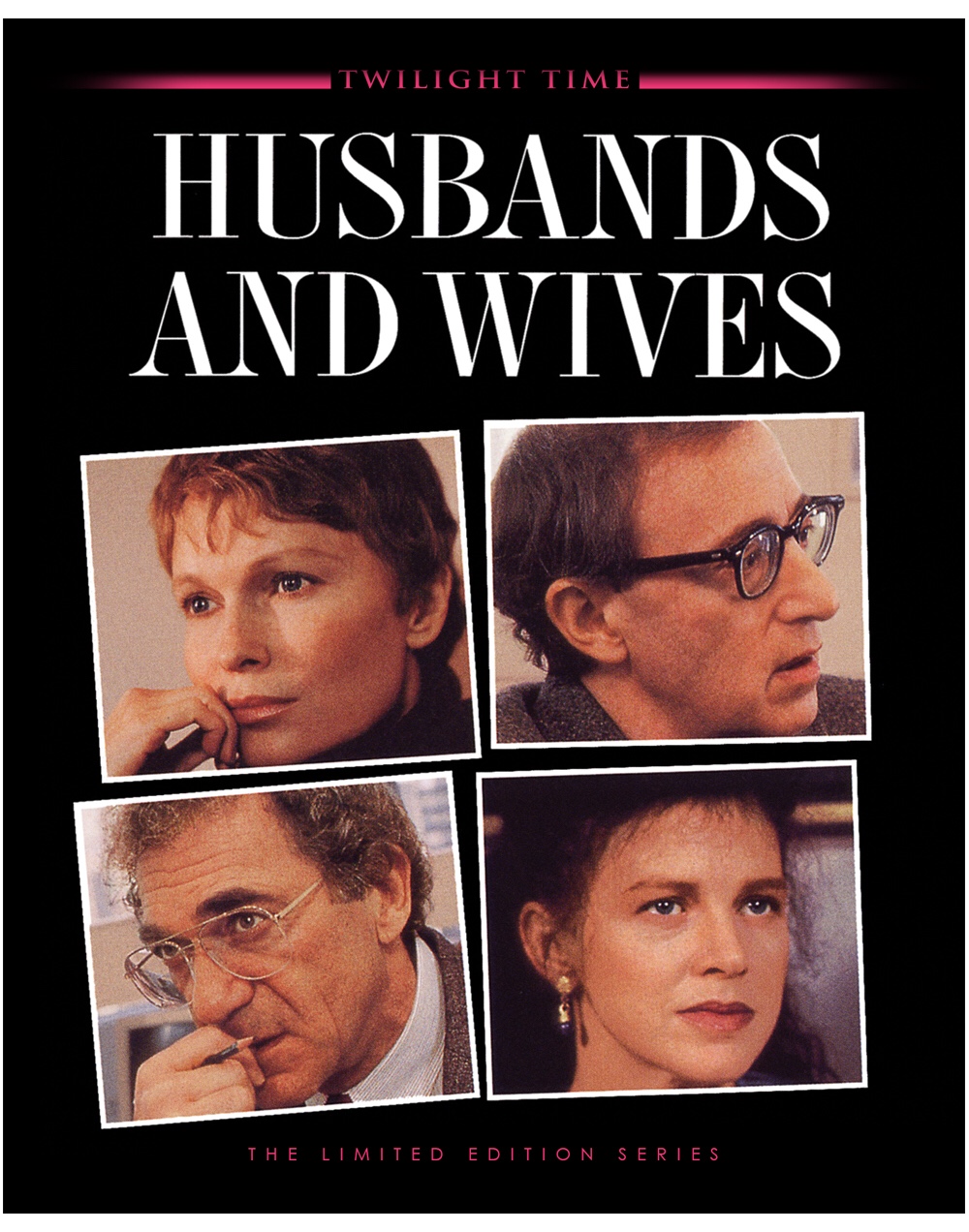 The latest Woody Allen title to hit blu-ray is Husbands And Wives, his controversial 1992 film. The release comes from Twilight Time and marks the first time the film has been released in high definition.
Husbands And Wives was released the same year as Allen and Farrow ended their relationship. Many people saw parallels between what was happening in the couple's private lives and the story on screen. Over the decades, it has come to be considered one of Allen's very best works, with its erratic camera work and tough moral questions.
The release comes from Twilight Time, who have released 19 other Allen films to date – his entire body of work for United Artists and Orion Pictures, from 1971 to 1991. This is the first time there has ever been a Blu-Ray for the two films that followed, that were first released in the US by Tri-Star. No real special features as usual, outside the trailer.
Here's the box art front and back. Above is the booklet art.
1993's Manhattan Murder Mystery will follow next month. Now that masters exist, hopefully there will also be a European Blu-Ray release. Allen's first film Take The Money And Run is also out, meaning Allen's first 21 films are now out on Blu Ray.
Twilight Time, however, only release limited editions of 3000 of all their titles. You can order it from their website.