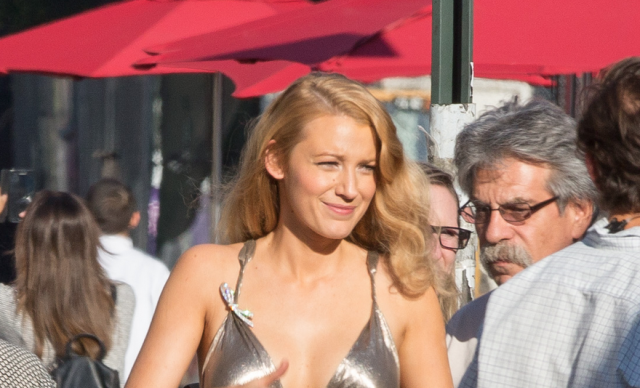 Today was a big day of public shooting for the 2016 film written and directed by Woody Allen. They changed streets in Chinatown and Greenwich Village in New York to fit in with the 1930s, and we got our first look at Blake Lively.
Allen and his crew took over a section of Eldridge St, in the Chinatown section of New York. They turned a 99c store into a Chop Suey restaurant to give the street a 1930s vibe. There was also a barber shop frontage, in Greenwich Village, cnr E11th Street and 5th Avenue. Vintage cars were also used. (Some pics from Bowery Boogie)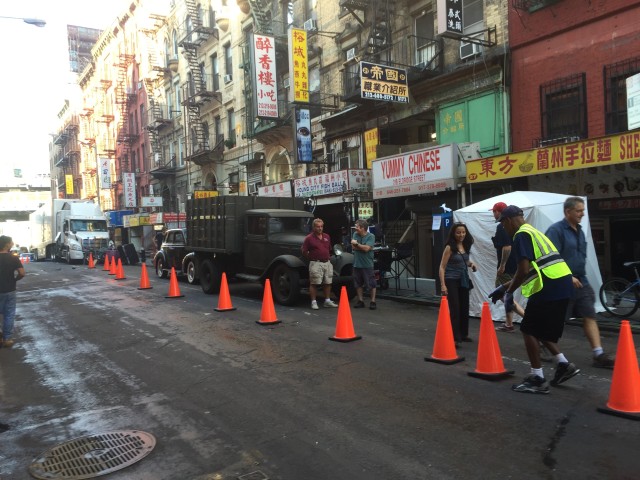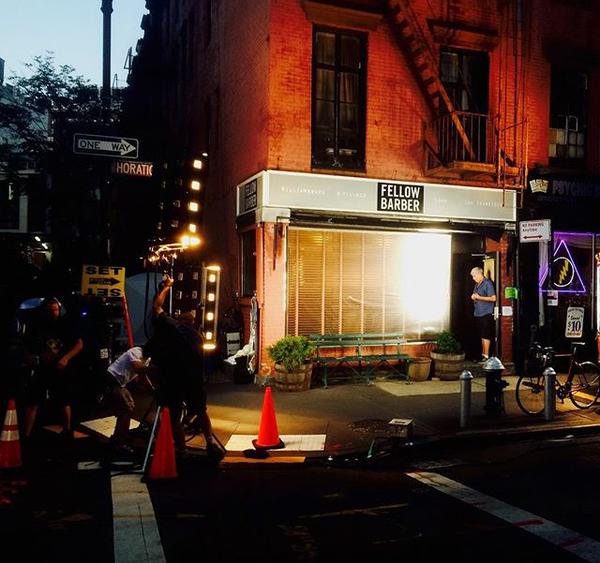 The big news for us is the first look at Blake Lively, as Kat. She looks, typically, stunning. Her character seems to be very glamorous, and no doubt a deliberate contrast to Kristen Stewart's girl next door. (Lots more pics of her here)
There are lots of pics of Stewart and Jesse Eisenberg, the two leads of the film. Allen himself was also spotted. None of the other (large number of) cast members were seen.
Gothamist got some pics of Woody.
Photos: Woody Allen Magically Transforms Lower Manhattan Into The 1930s http://t.co/Lr043G3hKL pic.twitter.com/KN5qoM3uKz

— Gothamist (@Gothamist) September 18, 2015
They also nabbed a shot at of the costumes truck, and we have some new character names – Miles, Jack and Sam. It doesn't match any of the characters we know so far.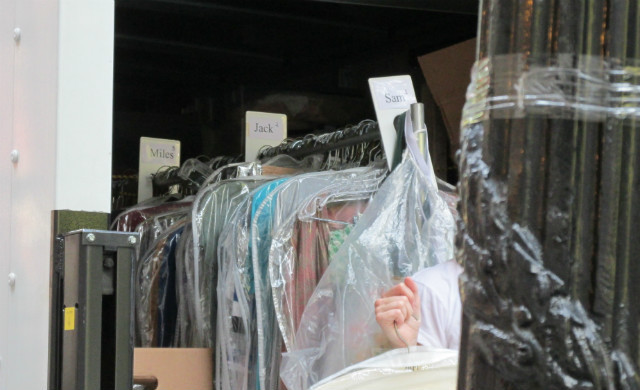 Shooting on the 2016 film is due to continue into October in New York. Hopefully we will see more public shooting and a glimpse of the wider cast. Meanwhile, check out all our coverage so far.