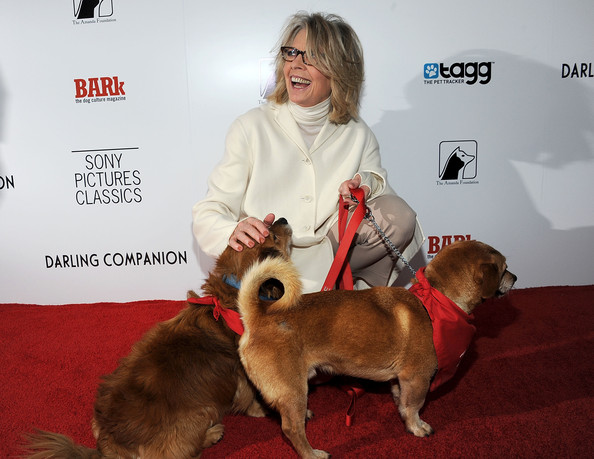 Earlier this year, the Golden Globes announced that they were presenting the Cecil B DeMille Award to Woody Allen. Despite the prestige of the award, we all know Allen is famously wary of award ceremonies, and has never attended a Golden Globes ceremony. We now know that his longtime friend Diane Keaton will accept the award on his behalf. Deadline, again, got the scoop.
Keaton, of course, is more than just Allen's friend. They were romantically linked for years, and she worked with him on eight films, including his two most famous – Annie Hall and Manhattan. She first worked with Allen on Broadway with Play It Again, Sam and was sining his praises last year as part of Woody Allen: A Documentary. Their careers are inevitably linked.
According to Deadline, after they confirmed Allen would definitely not be attending, the producers approached Keaton, who said yes. It's a great coup for the awards.
The Cecil B DeMille Award is usually a highlight of the ceremony, and it will be great to see Keaton on stage. The other nominations for Golden Globes have not been announced and we don't know if Keaton will accept other awards for Allen. Most exciting though is if Allen did want to share any words or thoughts about the award through a surrogate, Keaton would be it. And we know she knows how to deliver a good Woody Allen one liner.
We are now extremely excited about the Golden Globes! The 71st Annual Golden Globe Awards will be broadcast live on NBC on 12 January 2014.