Café Society is released in the US in less than two weeks. We now have details of the New York red carpet premiere. There's also a wonderful new review in the New Yorker.
The New York premiere will take place on the 13th July. Details were revealed by Charity Buzz, who are running a charity auction for two people to attend and meet Kristen Stewart. The prize is a gift from the Los Angeles LGBT organisation. No venue was announced.
Allen seems likely to attend. Jesse Eisenberg will still be appearing in his own play The Spoils in London, and it seems he will not attend.
There's also a new, slightly spoiler-y review in the New Yorker. It is accompanied by a wonderful illustration by Ben Kirchner.
In related news, Here's the Brazilian sister for Café Society. They've obviously wanted the emphasise the film's stars. Which do you prefer?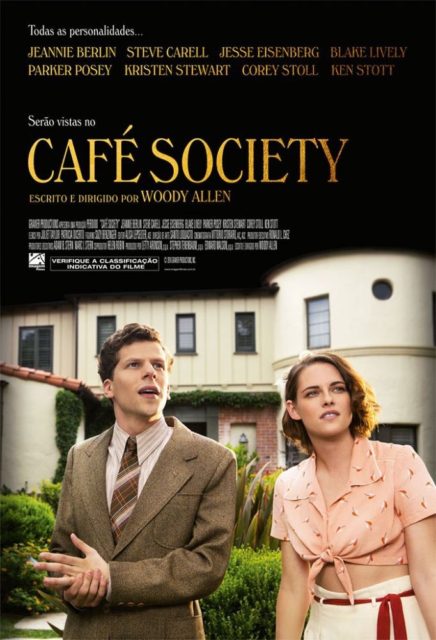 Café Society opens in limited US cities on the 15th July!
Celebrate today. Happy 4th of July! #CafeSociety pic.twitter.com/goOmkTEb4U

— Cafe Society (@cafesocietyfilm) July 4, 2016