Morality. Right and Wrong. Meaning in life. Woody Allen has been playing around with those concepts from the start of his career. For much of it, he played it for laughs, but he has become ever more serious in his later years. Irrational Man is a brutal film, very small and very precise in making its point. It's downfall is perhaps just that – it says very little else.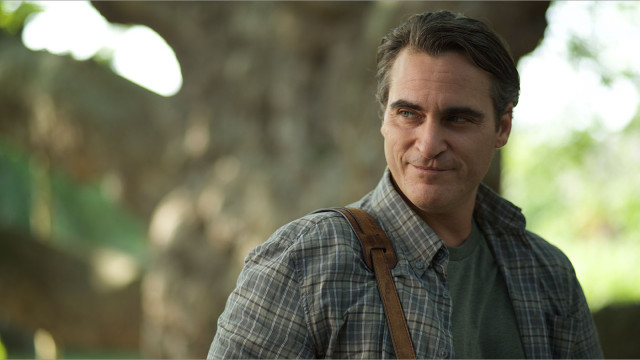 Joaquín Phoenix stars as Abe. A philosophy professor in a slump, unable to fathom any reason to live. Moving to a new town, he becomes involved with fellow teacher Rita (Parker Posey). One of his students, Jill (Emma Stone) becomes infatuated with Abe, who manages to find new purpose when he overhears a conversation in a diner.
'Irrational Man' features one of the smallest casts in an Allen film in a long time, and even then it is mainly about three characters – Abe, Rita and Jill. The film moves along fast – Allen is such a skilled screenwriter that he feeds us huge amounts of information in just a few scenes. But by halfway through the film – when Abe finds his mission – the film turns into an inevitable road. Abe will get his moment. Abe will reach his downfall.
How that journey plays out gives us some of the film's worst moments. It becomes pretty clear that Jill is piecing together a mystery. But we go through every step, and it is a slog. Abe's preparation, and detail he puts into it, is only set up to leave clues. His existential act – built up for so long – ends up to be not very interesting at all.
It is when the actors have something to chew on that things get great. Posey is electrifying, and I would have liked less talk about poisons and more about her crumbling marriage and her desires. Abe's final breakdown is Phoenix at his best. And Emma Stone – well. The screen just loves her.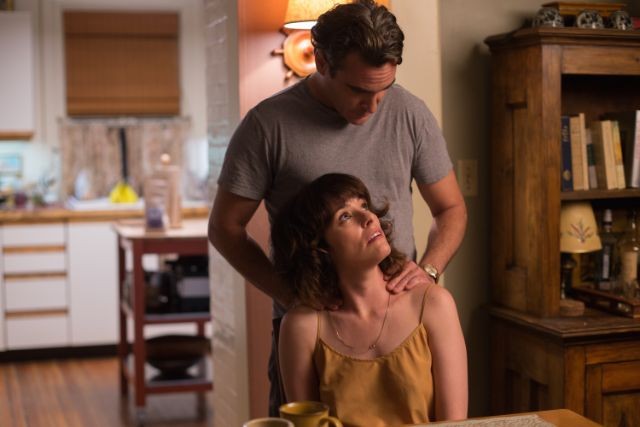 There are many great little, very Allen-esque details. The torch – a throwaway device that means everything. A prime example of great screenwriting – a perfect set up and pay off. That little line from Rita that revealed that Abe had once said he wondered what it would feel like to kill – shining new light over the whole film. And those last 5 minutes – the best part of the whole film.
But there could have been more of those moments. Sophie Von Haselberg has a lovely screen presence but Jamie Blackley has little to do, and no other characters stands out. Could Rita's story have been explored? Could that cast of wonderful young actors like Meredith Hagner and Ben Rosenfield have joined the investigation? No sub plots, no asides, no other themes – we wanted to see more.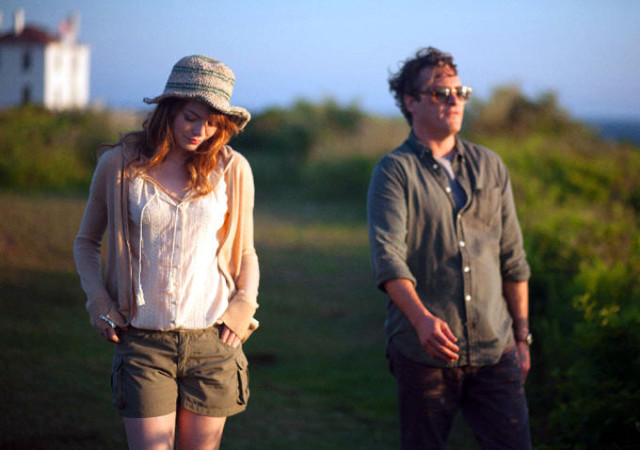 Rhode Island looks fantastic and we will be moving there immediately. The whole vibe of the film – this green college town filled with bikes and horses – was stunning and it was a pleasure to be there. And the music – Ramsey Lewis Trio's 'The In Crowd' – becomes a sinister little score. Along with some great performances, it is certainly a wonderfully constructed film.
'Irrational Man' is a well cooked main, but it's not quite a meal. This could have been a stunning hour of TV, or perhaps a season of TV if we were to follow each step as it unfolded. The mystery and the process of the film are a drag, but are lit up by several great moments throughout. A brutal, visceral short story nonetheless.
Find all our film guides.