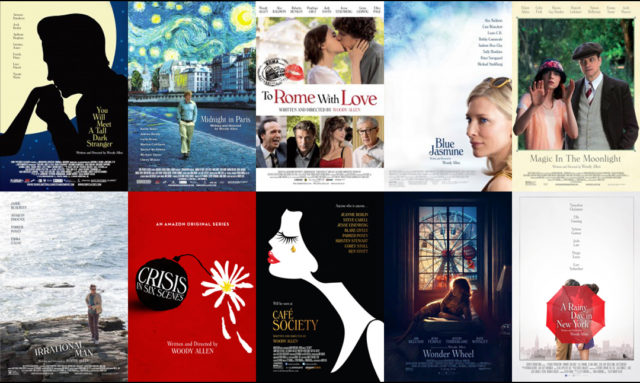 It's been years since we ran a poll and with every other site running polls, we decided for March to ask you to rank Woody Allen's 2010s.
Allen released 9 films in the ten years that made up the 2010s. They are
1. You Will Meet A Tall Dark Stranger (2010)
2. Midnight In Paris (2011)
3. To Rome With Love (2012)
4. Blue Jasmine (2013)
5. Magic In the Moonlight (2014)
6. Irrational Man (2015)
7. Café Society (2016)
8. Wonder Wheel (2017)
9. A Rainy Day In New York (2019)
And we through Crisis In Six Scenes in there as well.
Certainly many fantastic films in that list. There are some obvious favourites, but what will be the hidden gems? And what will hit the bottom?
Rank the films now. We will announce the results around the 15th of March.
Vote below or at this link