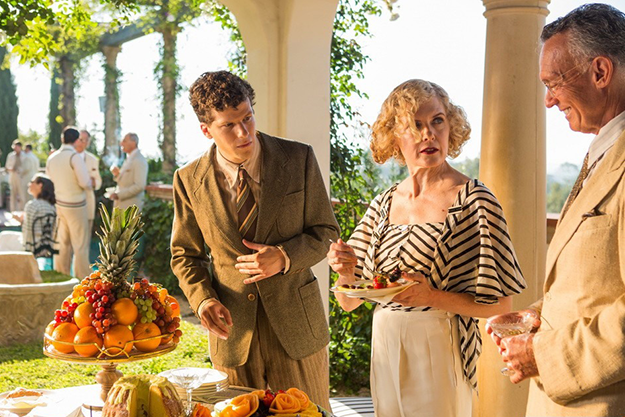 Café Society, the new film written and directed by Woody Allen, opened in selected cinemas this pay weekend. It was a strong weekend for the film as it topped the specialty box office in the US by quite some margin. All the info you want is at Box Office Mojo.
Specialty box office is ranked by its per theatre average (PTA) and Café Society, in just 5 cinemas, did very well. It earned $355,000 over the weekend with $71k PTA. It's is the best PTA this year – it's actually the 52nd best of all time.
It easily passes the 2016 leaders The Lobster ($46k) and Swiss Army Man ($35k). It also obliterates Allen's last efforts, Irrational Man ($25k) and Magic In The Moonlight ($24k).
Hard to say where the box office will go next, but it will be hoping to surpass Magic In The Moonlight's $10m run. Although no one knows what Amazon plans, and if box office is even a consideration.
Café Society rolls out to more US cities this week. Check out the Café Society website for the most up to date details.