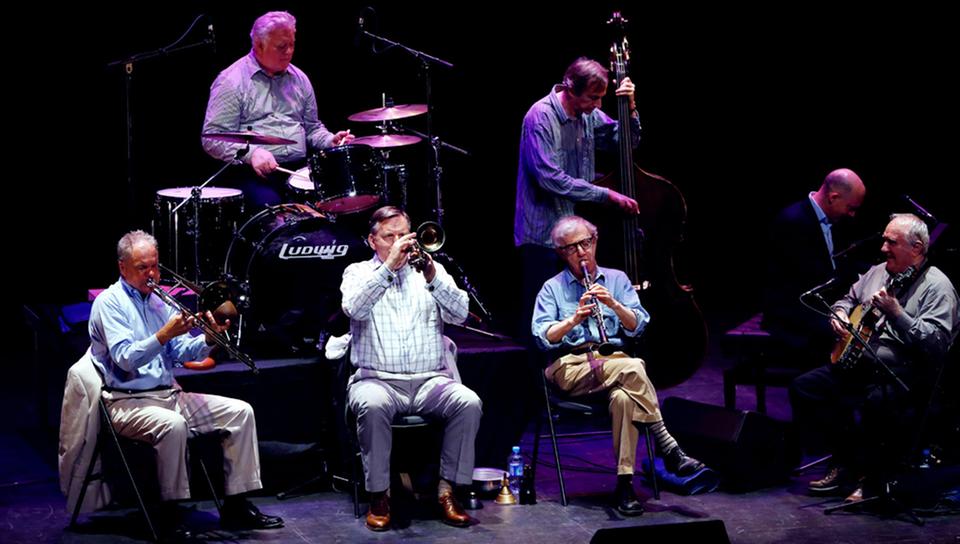 Woody Allen and his long time band – the Eddy Davis New Orleans Jazz Band – are returning to Europe this December. Following dates already announced for Monte Carlo and Barcelona, they have added a third in Badajoz, Spain.
The concert takes place on 30th December, and will be held at the Palacio de Congressos. Ticket details are not yet available, but the Palacio de Congressos website will no doubt be the place to get them.
Allen and the band last performed in Europe last year, during the production of Magic In the Moonlight. In the meantime, they continue their Monday night residency at the Carlyle Hotel in New York, up til the 22nd December. After a break, they will no doubt return for a 2015 season come Janaury.
As usual, Jerry Zigmont's website has the most up to date details of concert dates.