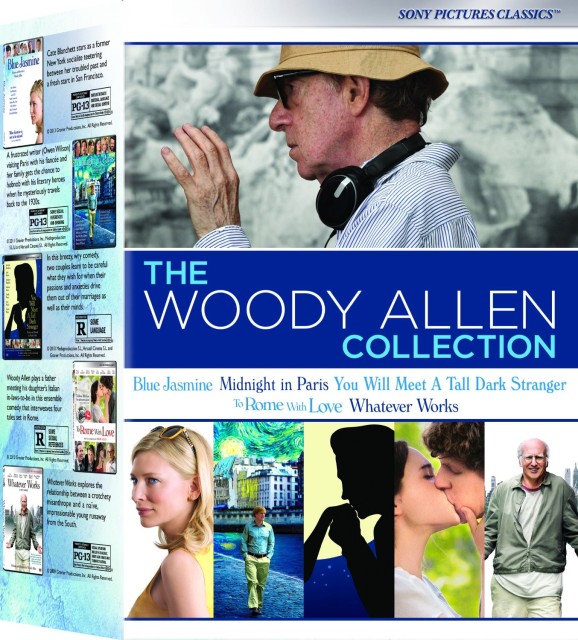 A new DVD set of Woody Allen films is released this month in the US. The five disc set from Sony Pictures Classics is called 'The Woody Allen Collection' and features some of his most recent films.
Five films are included in the new set – Whatever Works, You Will Meet a Tall Dark Stranger, Midnight In Paris, To Rome With Love and Blue Jasmine. Excluding this year's Magic In the Moonlight, it collects Allen's five latest films.
You can purchase the set from Amazon US
.
The set is a good showcase for the work Allen has done for Sony Pictures Classics, who has released Allen's last six films, and is reportedly invested in the next several. The relationship is shaping up to be one of the most fruitful of his career.
'The Woody Allen Collection' is out now.