News Bits! Our twice monthly round up of Woody Allen bits from around the web.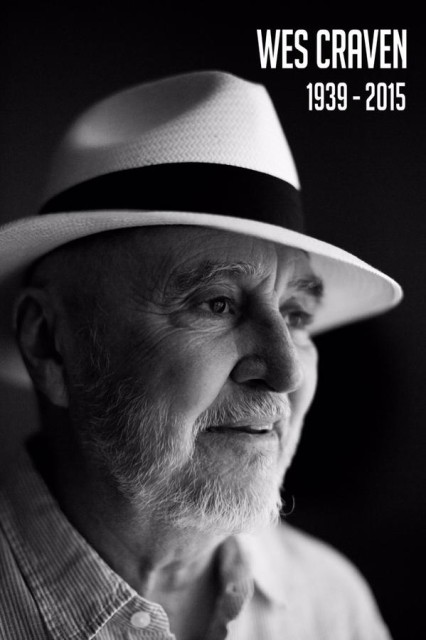 Wes Craven has died. The director has been credited for reinventing horror several times. But he was mainstream horror – from 'Nightmare On Elm Street' and 'Scream'. BBC has an obit.
We can't find any record of Allen and Craven crossing paths. Craven was an Allen fan though, and tweeted about loving Blue Jasmine and Cate Blanchett. Anyway it is a long bow to draw just so we can say we loved Craven's work. We don't love a lot of horror, but we love Wes.
Saw Blue Jasmine tonight at Lincoln Center Cinema. Definitely worth watching. Cate Blanchett was amazing. #woodyallen http://t.co/D7N9i0Xgdj

— Wes Craven (@wescraven) July 29, 2013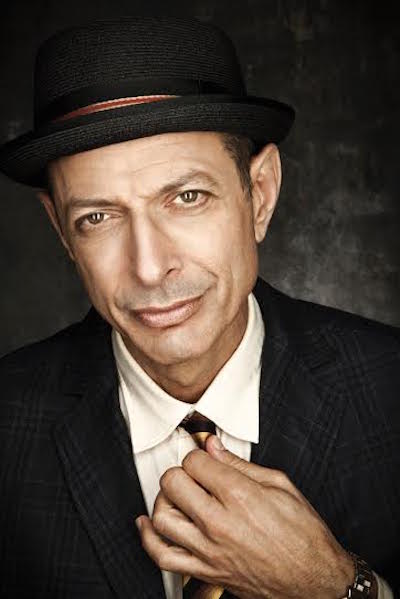 Jeff Goldblum has been out playing jazz and exploring his music side. One of his very first roles was a small part in Annie Hall, and he recently got to jam with Allen. He shared the anecdote with SFList.
'I forgot my mantra!' Full circle, when last we played — and the only time we played — at the Carlyle Hotel, Woody Allen was playing there. The night before we started our stretch — I'd seen him once before, and really hadn't run into him since I did that line in 1975-ish — and so I thought, well I'd like to see the room, to see him again, and me and my bass player got pals-y with the very friendly band leader that he's got and the banjo player. We started to talk before Woody came in, and I said oh my gosh, maybe I'll sit in! Half way through, Woody said look who's here, and so we sat in on a couple of songs. It was delicious.
Here's some footage.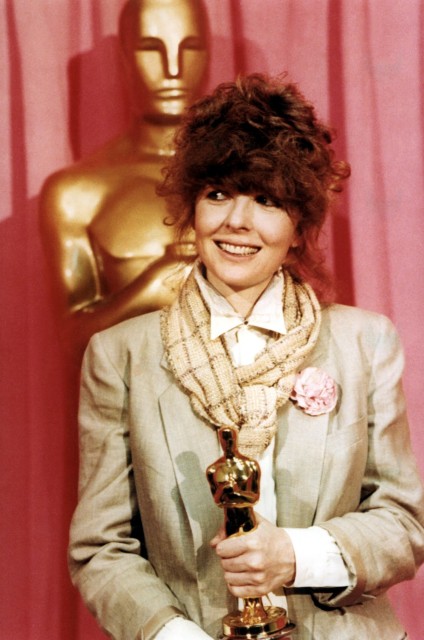 The Guardian has discussed the women of cinema who personify New York, in light of the release of 'Mistress America' (directed by Noah Baumbach, and starring Greta Gerwig, who appeared in Allen's To Rome With Love). Diane Keaton's iconic roles in 'Annie Hall' and Manhattan made the list, as did one performance by Mia Farrow.
Annie Hall would not exist without Diane Keaton, and not merely because Woody Allen based the title character on her. Her perkiness and giddy hunger provide an ongoing rebuke to Allen's pessimism – just like the city around him. It says a lot about Allen that by the time of Manhattan, two years later in 1979, he had cast Keaton as a prickly, hard-nosed intellectual while the post of Embodiment of the Glory of New York was now filled by the teenage Mariel Hemingway as his high-school sweetheart.

Allen never wrote another New York woman as iconic as Annie. But he paid homage to another of the city's towering female characters when he made Broadway Danny Rose. His default female lead by this point was his then-partner, Mia Farrow.
Baumbach has often proclaimed to be a fan of Allen. For his part, he has often been called a new Woody Allen. Here's the trailer from his new film.
If you're looking for more Allen-esque fair at the cinema, check out 'She's Funny That Way'. The poster for which is very Woody Allen-y, and many reviews have made the comparison. Not that director Peter Bogdonavich has to ape anyone really. It stars Owen Wilson (Midnight In Paris) and was produced by Baumbach and Wes Anderson.
The local distributor of @blogdanovich's SHE'S FUNNY THAT WAY seems keen to convince us it's a Woody Allen film. pic.twitter.com/fGAlFuFKT9

— Paul Anthony Nelson (@cinemaviscera) August 30, 2015
This photo went around on social media this past week. It can't be new (can it?), but we have never seen it before, so it was worth posting. Allen and Martin Scorsese both directed segments in the anthology film New York Stories.
Martin Scorsese and Woody Allen, photographed by Michael O'Neill. pic.twitter.com/4WoBZ0HOS0

— The Film Stage (@TheFilmStage) August 19, 2015
Here's the trailer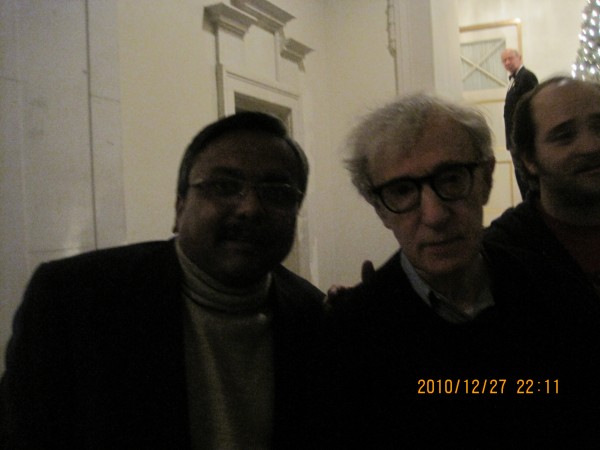 Filmmaker Sharad Raj recently shared his story of meeting Woody Allen with Upperstall. Raj saw him perform at the Carlyle Hotel.
Me: "We study your films in India, at the Film School." Woody Allen: "Oh really?!" And the master walked away, as I struggled to click a picture with him. There was excitement all around. Everyone was sharing the few words Mr Allen had with them and showing off their autographs. It was a moment for posterity for all of us and each one of us were not prepared to let go of the evening.
Fan art corner:
A wonderful Woody Allen chicken comic. We think it should exist.
Maybe I should turn this into a comic strip and wait till Woody Allen sues me…it could be the pinnacle of my career pic.twitter.com/LslE6N4INa

— Nici Gregory (@NiciGregory) August 21, 2015
'I took a test in existentialism. I left all the answers blank and got 100' – Woody Allen
*translated from chicken* pic.twitter.com/eSO0AN0BFe

— Nici Gregory (@NiciGregory) August 21, 2015
Chicken doing a Woody Allen impression… pic.twitter.com/USqb2t4SBU

— Nici Gregory (@NiciGregory) August 21, 2015
https://twitter.com/jaeh0jaeh0/status/635422634671411201
The "Woody Allen Ginsberg" pic.twitter.com/OmEWfL46zt

— Griffin Schoenbaum (@Light_Bulb) August 29, 2015
A cool Allen t-shirt
Woody Allen by Mini|ARTS pic.twitter.com/eCcIS25H6C

— Mini|Arts (@Mini_ARTS) August 27, 2015
Finally, the start to 'Manhattan' made in Manchester, England. It is lovingly remade. We have to say, we've spent some time there and we love it too.