Woody Allen rightly has a great reputation for writing great roles for women. For men, he is often perceived as writing variations of his famous persona. In Whatever Works, Allen returns to New York and creates one of his most interesting characters – but treads familiar ground.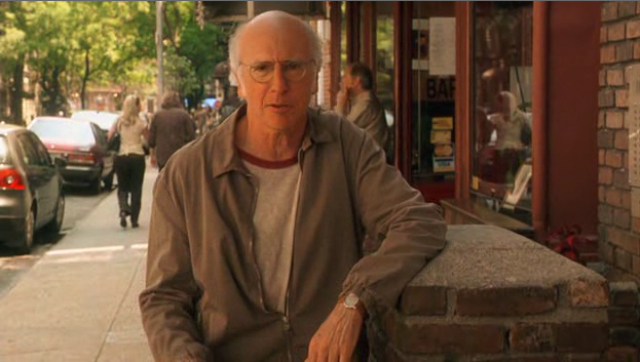 Larry David stars as Boris Yelnikoff, as big a curmudgeon as you are likely to meet in cinema. The grumpy old man has his views challenged when he meets Melodie (Evan Rachel Wood) and forms an unlikely relationship.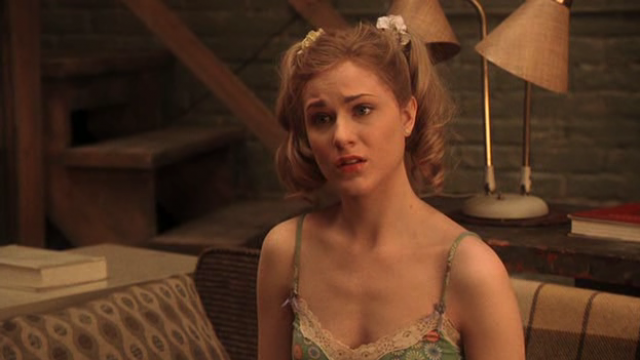 Famously, the script dates back to the 70s and was initially meant for Zero Mostel. Mostel makes as unlikely a romantic lead as David. It's harsh cynicism fits well into Allen's 00s work more than the 70s. The theme, and indeed the phrase 'whatever works', has been used by Allen for decades.
In that sense, it's the purest expression of Allen's world view. Characters meet and couple up almost randomly. Luck plays a major role in finding happiness. And what happiness you can find in this cold world should be treasured, whatever shape it comes in.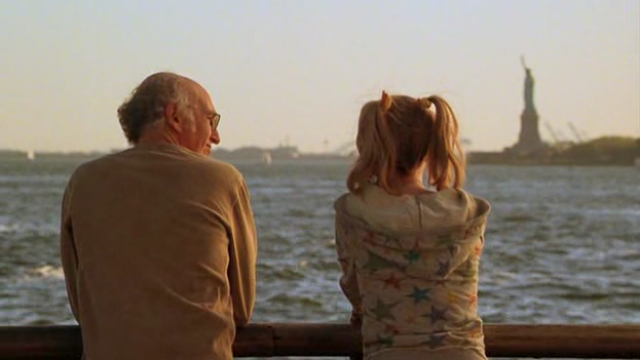 David is pretty great. His own onscreen persona manages to mix with Allen's, and we get a real character – unlikeable as he is. Wood throws her all into her thankless role. She is a one note character, the standard Manic Pixie Dream Girl. The rest of the cast are pretty much there for jokes.
The drama comes from how much Boris's awfulness rubs off on Melodie. Like a backwards 'Pygmailon', we see a nice young girl turn into a grumpy old man. Perhaps the positive message of the film is to not fight life's awfulness. It's doesn't make anyone happier.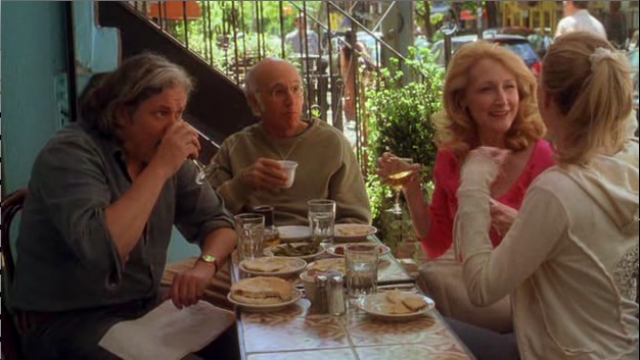 The film has nice moments, and some fun gags, but not really enough to make it a romp. The big ideas of the film hit you over the head. The breaking of the fourth wall stuff is clever. But Allen fans will recall the joke in Melinda And Melinda where a character has a limp to make up for – well – lack of character.
This is an ok film, really taken down by how familiar it feels. Returning to New York adds little, although it looks as beautiful as ever. In the 70s and 80s, every new Allen film was fresh and innovative. It's no wonder this script was shelved in the first place.
Coming off a string of exciting European films, 'Whatever Works' is a letdown. Maybe we can blame the dusty script (and the writers strike), but in the end we are left with the same old, same old.
Full cast: Larry David , Evan Rachel Wood, Patricia Clarkson, Henry Cavill, Michael McKean, Conleth Hill, Olek Krupa, Ed Begley, Jr., Christopher Evan Welch, Carolyn McCormick, Jessica Hecht, Samantha Bee, Adam Brooks, Lyle Kanouse