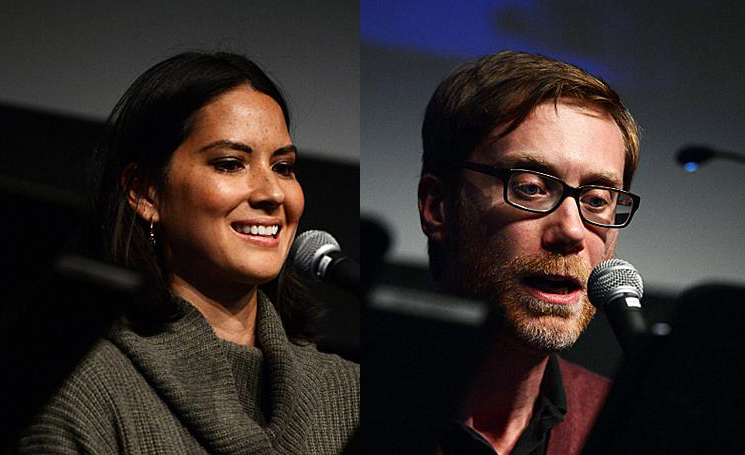 Stephen Merchant and Olivia Munn were the surprise stars of director Jason Reitman's latest 'live read', this time of Woody Allen's Manhattan. These live reads are a regular event where Reitman assembles actors to perform a script of a classic film, live on stage. When Manhattan was announced last week, the two leads were kept secret.
We've loved all of Merchant's work in the past, usually with his partner in crime Ricky Gervais. He co-wrote and co-directed 'The Invention Of Lying' which was in part inspired by Sleeper, although our favourite is 'Cemetery Junction'. We are also loving Munn's work on 'The Newsroom', featuring plenty of Woody Allen alumni.
Reviews have been light for the event – although the chatter on social media has been only positive.
The rest of the cast included Shailene Woodley, Fred Savage, Erika Christensen, Mae Whitman and Jason Mantzoukas. Jason Reitman also joined the cast on stage.
We would love to have seen Stephen Merchant take on Woody Allen – there's certainly a similarity! The event was not officially recorded, but hopefully a clever bootlegger will appear.
If you were there, please let us know what you thought!