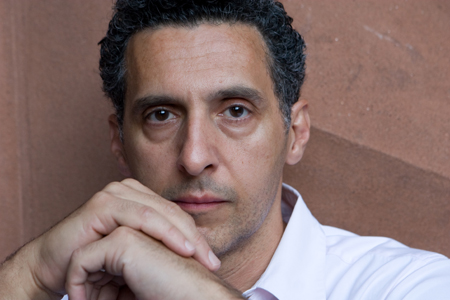 Woody Allen will be starring in Fading Gigolo, the new film from actor, writer and director John Turturro. Production is scheduled to begin in October for a 2013 release, according to Deadline.
Synopsis according to IMDB:
A cash-strapped guy (Turturro) decides to become a gigolo as a way of making some money. With his best friend (Allen) acting as his pimp, the duo causes a commotion in their Hasidic Jewish community.
Despite a long and acclaimed career (and deep ties to New York City), Turturro has only appeared in one Woody Allen film, in a small role for Hannah And Her Sisters. Turturro did direct a Woody Allen script. He helmed all three one act plays that made up Relatively Speaking last year on Broadway. Woody Allen's 'Honeymoon Hotel' was presented along side plays by Ethan Coen and Elaine May. We still love Turturro in Barton Fink best.
Fading Gigolos also stars Sharon Stone (who cameo'd in Stardust Memories, and appeared with Allen in Antz), Sofia Vergara (Modern Family), Vanessa Paradis (The Girl On the Bridge) and Liev Schreiber (Wolverine).
Having not appeared onscreen since 2006's Scoop, Allen will now appear in 3 movies in a relatively short time (adding To Rome With Love and Paris Manhattan).
We're not sure how this will fit into the schedule of the 2013 film, but there's been nothing to throw off Allen's film-a-year pace since 1971.