News Bits from around the web. Usually monthly but with so much going on, we had to do two this month!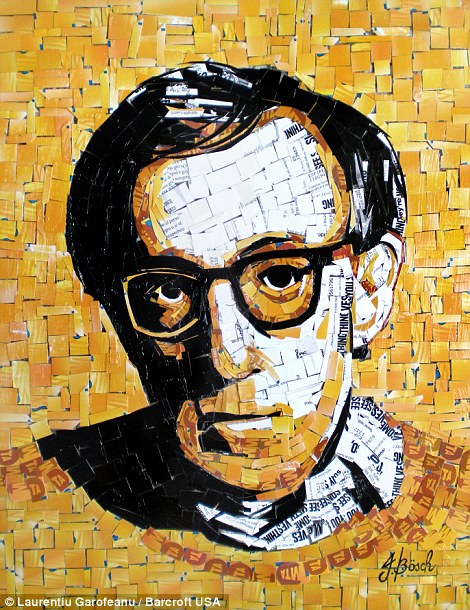 Artist Nina Boesch has paid tribute to some of the New York City's icon with a part of New York itself. She has taken thousands of New York subway tickets and created new portraits – amongs them Woody Allen.
The Daily Mail has posted many of her fantastic works. Check out John Lennon, James Dean and the Brooklyn Bridge.
Film site Screened has featured Woody Allen's Zelig in a great new article. They reckon it doesn't get the recognition it deserves – and we couldn't agree more.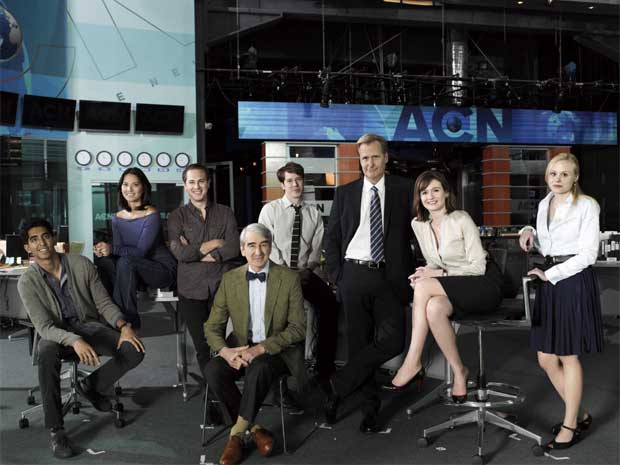 Emily Mortimer has been doing some press to promote her (wonderful) new show The Newsroom. In a recent interview with the Wall Street Journal, she discussed her first meeting with Woody Allen when she starred in Match Point. Wall Street Journal has a paywall, but Jezebel has a nice write up of the Woody section.
There's no shortage of Woody Allen alumni in The Newsroom – Jeff Daniels (The Purple Rose Of Cairo, Radio Days), Alison Pill (Midnight In Paris, To Rome With Love), Sam Waterson (Interiors, Hannah And Her Sisters, September, Crimes And Misdemeanors) and John Gallagher Jr (Whatever Works). They even mentioned Broadway Danny Rose in episode 8 of this first season.
Composer and performer Dick Hyman was recently profiled in a new feature for Your Observer. Hyman has worked on the music for many Woody Allen films – Stardust Memories, Zelig, The Purple Rose Of Cairo, Hannah And Her Sisters, Radio Days, Mighty Aphrodite, Everyone Says I Love You, Sweet And Lowdown, The Curse Of the Jade Scorpion, Melinda And Melinda and Whatever Works. That list of course contains two of Allen's most music-y films – 'Everyone Says I Love You' and 'Sweet And Lowdown'. The article takes you into Hyman's home and discusses his entire career.
Showbiz Imagery and Chicanery recently posted up an amazing find – Woody Allen's 1965 resume! Years before he made films, it is at a time where he was still working on Don't Drink the Water. He was 29 at the time, and already achieved an amazing career. Mindblowing to think all those films were yet to come.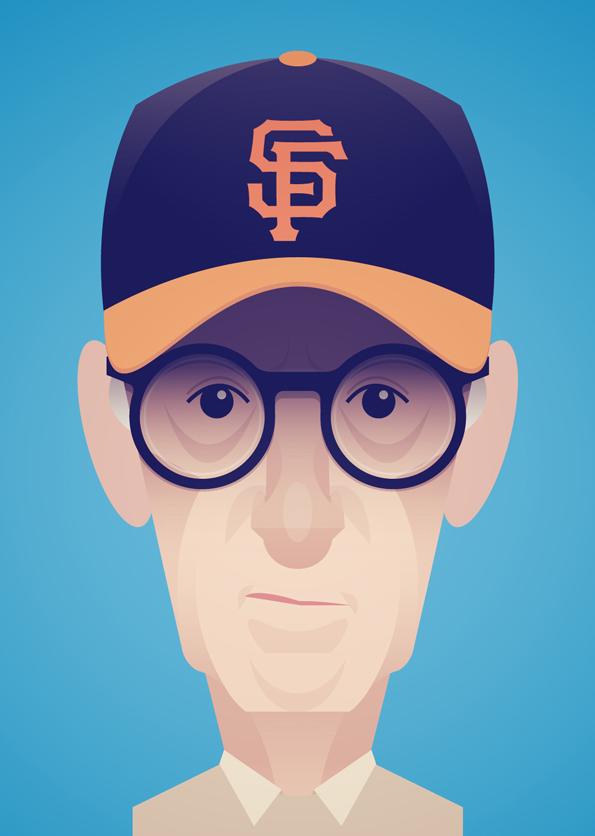 San Francisco Magazine has joined in on the local Woody Allen fever, as he is filming his new film there. They've considered other Woody Allen films as set in San Francisco (To Caffe Roma With Love…Vicky Christina Palo Alto…). The article was accompanied by a great cariculture by Jack Trippin.
The Atlantic has paid tribute to 'Great Moments In Editing'. Amongst their list is Annie Hall, which we recently reviewed. They nicely recapped how the original film was an entirely different beast, and how it was 'saved' by editing. The article tells stories of how editing affected such diverse works and artists as 'Catch-22', Orson Welles and the Kinks.
Finally, legendary comic book artist Robert Crumb has been writing a series on his sites about artists he admires. He recently covered Woody Allen, and focussed on his favoute Allen film – Crimes And Misdemeanors. Crumb puts Allen in fine company – Abraham Lincoln, Matt Groening, Phillip K Dick and many more have featured in the column.