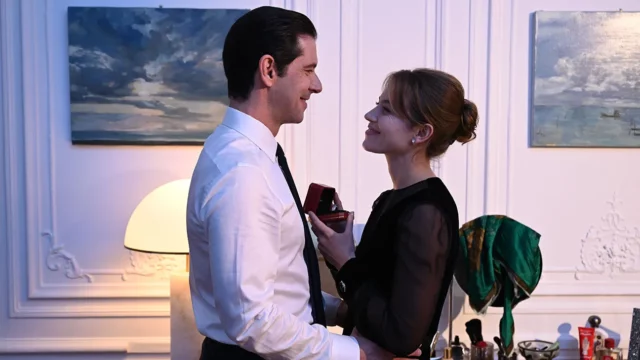 Woody Allen's 50th film Coup de Chance has had its world premier at the Venice Film Festival. Which means the first reviews have started to roll in.
The film was greeted with a five minute standing ovation. There's video of the ovation at a website called The News.
The film has so far gotten some of Allen's best reviews he's had in years. There's praise for the cast. Many have highlighted Melvil Poupaud and Lou de Laâge. Many of them seemed very coy about the plot in detail.
The real shock, though, is the film. It turns out to be the best one he's managed in a decade at least.
The question that must now be asked is: Will Woody Allen get lucky with "Coup de Chance"? He has made what is easily his best movie since "Blue Jasmine" (10 years ago), maybe since "Match Point" (18 years ago).
Coup de Chance is a pretty slight and minor film, but for an 87-year-old American working in a second language, it can't help but seem impressive; it's certainly as good as anything Allen has made since 2013's Blue Jasmine.
The headline is positive but the review is behind a paywall. The review is by Robbie Collins, a reviewer I've loved for many years.
Allen has done something that is likely to surprise everyone. He has not exactly found something new, but at least found a new way to do it – and in French.
Plenty of reviews have also called the film the worse thing to ever happen to cinema. But it's been a few films since Allen's films have been reviewed with such an even hand. Critics have always given Allen amlot of love, even in recent years. So it remains to be seen how well it does with audiences.
More Woody Allen at Venice news to come!