We missed this one, but this last week we saw Woody Allen's 2017 Film return to Coney Island. Amongst the stars spotted was our first look at Jim Belushi. Daily Mail had pics.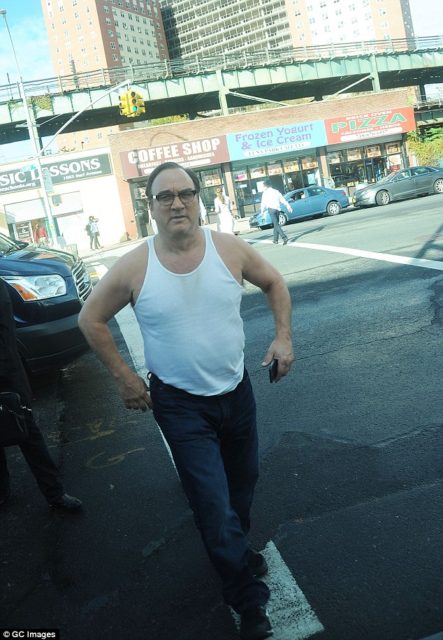 Belushi has not been seen much in the public timing. He was spotted at Coney Island (the photo sees him crossing Surf Avenue).
Also seen on set was Juno Temple in her waitress outfit, although the production had to deal with intense rain. Allen was hiding under shelter.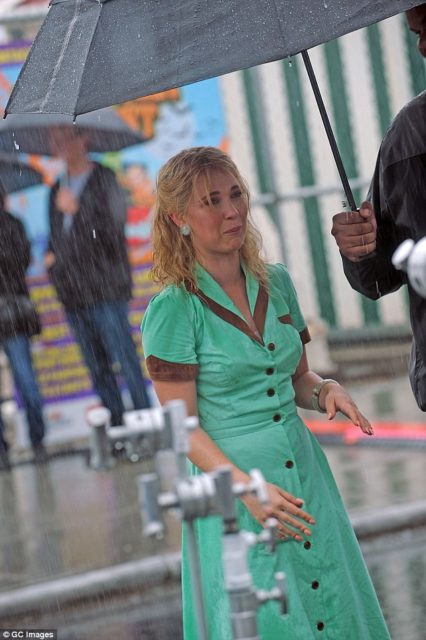 Also spotted at Coney Island was Tony Sirico and Steve Schirripa. We love how happy these two seem together.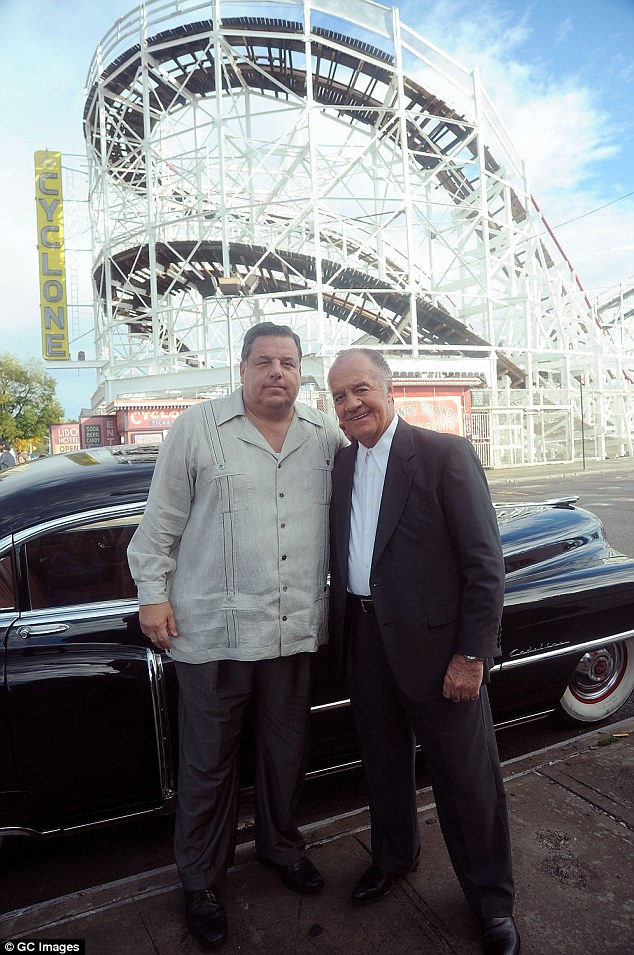 Finally, check out Woody Allen looking up something on a smartphone. Will wonders never cease. Maybe he found a Pokémon.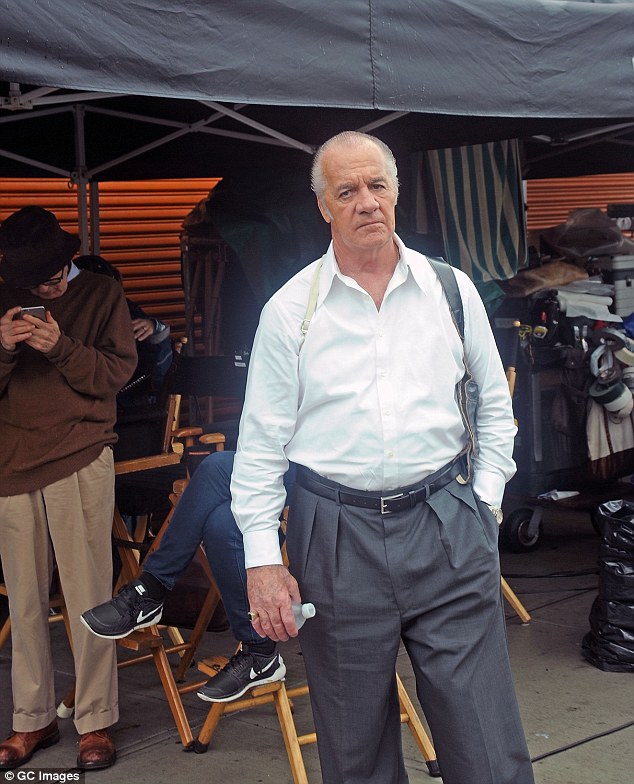 Find all our 2017 film coverage.