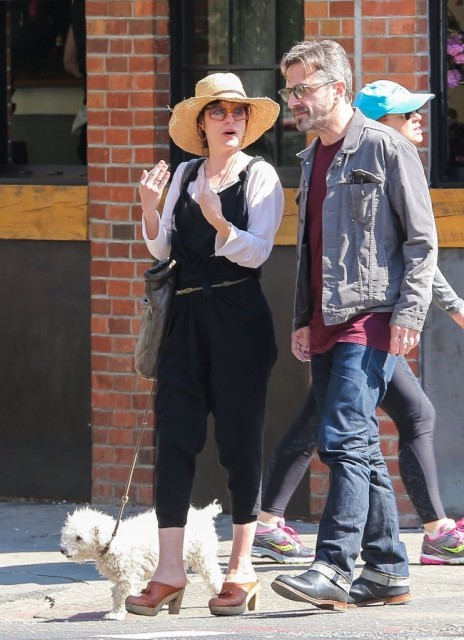 Parker Posey is one of the small headline cast in Irrational Man, the upcoming film written and directed by Woody Allen. She was the recent guest on the Marc Maron podcast WTF, and at the end of the interview she discussed how she got the part, and other tidbits about the upcoming film.
You can find the episode at the WTF website. The Woody Allen bits come at 1:03:40 or so.
On the Allen bits, it looks like Parker got her role after meeting Juliet Taylor, Allen's Casting Director, at a film festival in Krakow. She had a blink-and-you'll-miss-it audition with Allen and started work almost straight away. It explains why Posey's involvement was only revealed during production.
Other revelations. Posey had broken her wrist, and we saw photos of her in a cast. It seems this isn't a plot point, and they probably shot around it. She auditioned for Bullets Over Broadway, we assume for the role of Olive that went to Jennifer Tilly. Posey improvised lines that Allen called "terrible" and she got along with Joaquin Phoenix. Typically, she couldn't talk about the film's plot.
The full interview is fascinating. Maron has a knack of going very deep with his guests. There's lots of great stuff about other directors like Louis CK and Christopher Guest.
'Irrational Man' will premiere at the Cannes Film Festival on 15th May 2015 – just over a week away. It will be released in the US on 17th July 2015, with other countries to roll out in August and beyond.