News Bits! Our twice monthly round up of Woody Allen bits from around the web. This is the 82nd edition!
Diane Keaton is starring in the new film 'Love The Coopers'. To promote it, she is on the cover of AARP magazine. It is a wonderful long yarn about her whole career, and into some more obscure corners like 'Reds' and 'Baby Boom'. Of course, she spoke about her longtime friend Woody Allen.
"He gave me everything," she declares. "It was a privilege to be in those films with him." Her voice grows a little louder, and the words, which often meander in conversation, spill forth. "I've never seen anybody more disciplined. For him, work is an art form. Work really is the answer to so many problems, and it's a form of play, too, that you take very seriously and keep trying to expand. That's something I learned from Woody."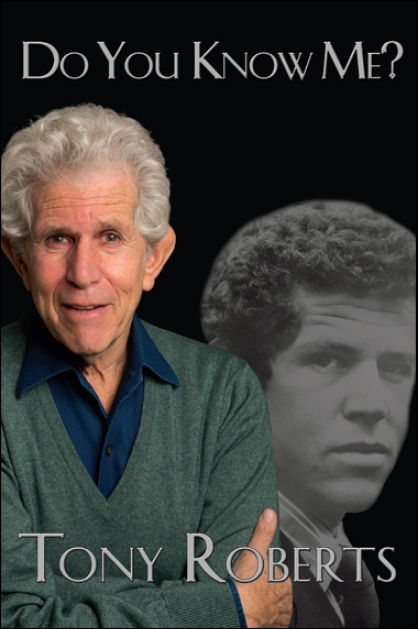 Tony Roberts has a new memoir. We have it, and it is great. It's called 'Do You Know Me?' and it covers his entire, eventful life, with great anecdotes. There is a chpater that focusses on Allen but so much Annie Hall legacy. He spoke to Digital Journal about Allen.
Obviously he's the most famous filmmaker, practically, in the history of the medium and nobody comes close to his outpouring. That's reason enough to want to be a friend of somebody, it seems to me, but we also enjoy sports together and we used to play baseball in Central Park. We have similar views about a lot of things.
A lot more at Digital Journal. You can buy the wonderful book at Amazon US
 or Audible. A must for any Woody Allen fan.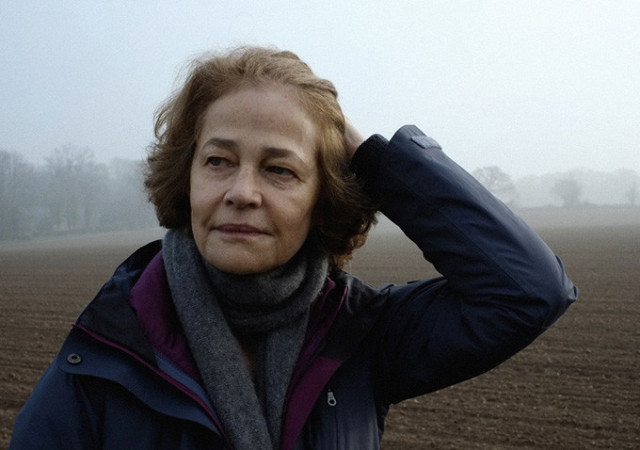 Charlotte Rampling also has new film out, the acclaimed '45 Years'. In Thompson On Hollywood, she was asked about her acting with Allen in Stardust Memories.
He was a bit infatuated with you?

He was also a lot younger. He was between his two great loves: he had just finished with Diane and hadn't started with Mia [Farrow], and I was just in the middle, so he was…

Did you actually get together with each other?

No! We had this great platonic love affair. [Laughs]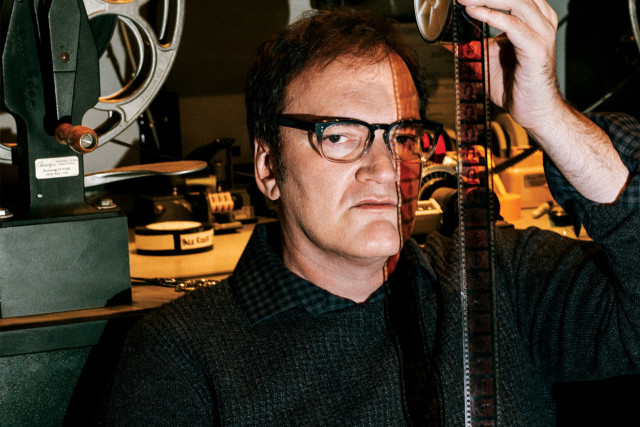 Quentin Tarantino has been wonderfully loud mouthed again. We're excited to see his new film, 'The Hateful Eight', and Tarantino is eager for it to tie him to a legendary record. He said the following to GQ.
Are you competitive as a director?
I'm not competitive as a director. But the thing about it is, if I win a third screenwriting Oscar, I will tie with Woody [Allen]. I can't beat Woody until I tie with him.

But you want to beat him?
I want to have more original-screenplay Oscars than anybody who's ever lived! So much, I want to have so many that—four is enough. And do it within ten films, all right, so that when I die, they rename the original-screenplay Oscar "the Quentin." And everybody's down with that.
Woody Allen has won the Oscar for Best Screenplay 3 times (from 16 nominations). Tarantino has won twice. One more and he ties.
Allen won in 2011 for Midnight In Paris. Tarantino won in 2012 for 'Django Unchained'. Allen was nominated in 2013 for Blue Jasmine. Will Tarantino get the tie in 2015?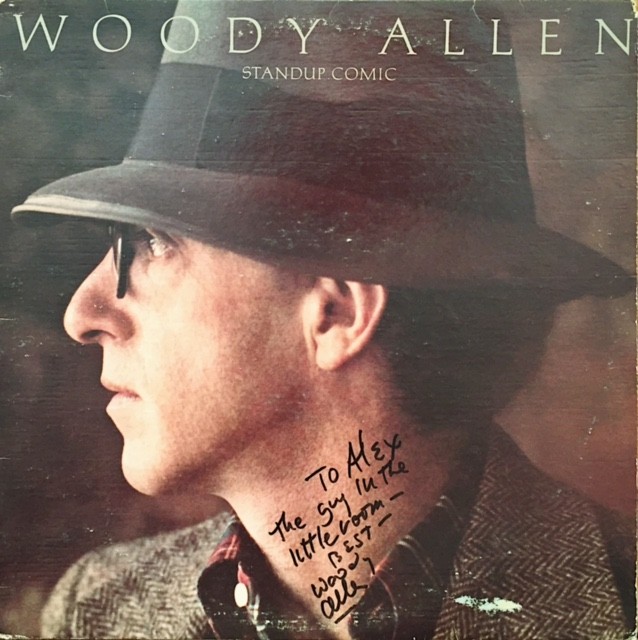 Alex Belth has written a fantastic piece in Esquire, about his time as an apprentice editor for Susan E. Morse, and by association Woody Allen. He worked on one film – Everyone Says I Love You. He worked out of a little editing room and hat's what Allen wrote on his vinyl copy of StandUp Comic at the end of the project.
It is a fascinating insight into a troubled period of Allen's career. There was a new business venture with good friend Jean Doumanian, which ended with the two suing eachother. Contrary to what has been said – unreleased material to Annie Hall, The Purple Rose of Cairo and September. And it paints an atmosphere of fun in post – good beer in stock, Diane Keaton dropping by, Tony Roberts on the phone. A great read.
Debra Messing reflected on her role in Hollywood Ending.
#TBT Playing a ditzy actress in Woody Allen's "Hollywood Ending" #typecasting? #maybe pic.twitter.com/X0lY2YgVfD

— Debra Messing (@DebraMessing) December 4, 2015
Looks like the legendary Graham Nash came to a show at the Carlyle. It's also Woody Allen and the Eddy Davis New Orleans Jazz Band's final show of 2015 this coming Monday. But they'll be back in 2016.
This very cool looking guy came to @thecarlylehotel last night to see the Woody Allen Jazz Band.… https://t.co/vAjGD5QAuz

— WoodyAllen JazzBand (@jerryz) December 8, 2015
Nash's first solo album 'Songs For Beginners' is one of our favourites. Sleep Song is one of the best songs of the era.
Birthday edition fan art
https://twitter.com/angelavarani/status/671796201021448197
Woody Allen y la inmortalidad…@EscribeCine pic.twitter.com/fHTEPKyJRp

— Escribe Cine A.C. (@EscribeCine) December 2, 2015
#WoodyAllen – by Paul Nelson-Esch https://t.co/DpElSmW5hr | #illustration #Director pic.twitter.com/oBTRyowbKH

— Dave & Manz – GritFX (@GritFX) December 12, 2015
80 años de magia!
Feliz cumple Woody Allen.
Este dibujo de cuando lo vi en NY. pic.twitter.com/adIREHn8a6

— Decur (@DecurG) December 1, 2015
Finally. We've not seen 'Star Wars: The Force Awakens' yet. But this seemed inevitable. And pretty well done. Manhattan mixed with Star Wars. Imagine the full thing in glorious black and white!