Music Of Woody Allen Films – an irregular feature about the musical compositions that have helped to make Allen's films sing.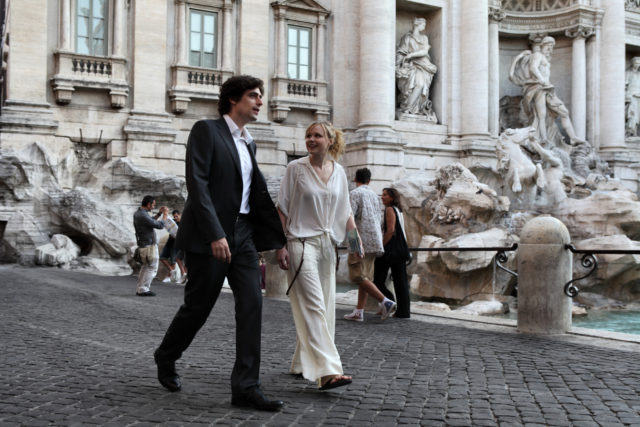 When Allen makes films in continental Europe, they are unapologetic tourist perfect postcards. It's about visiting Americans in foreign place, and the cities are shown at their most romantic and beautiful – if not realistic. For Allen's sojourn to Italy in To Rome With Love, he picked one of the most popular Italian pop songs to western audiences to bookend his film.
To Rome With Love opens with Volare. The song is actually called Nel blu dipinto di blu – which translates to 'The blue that is painted blue'. Outside of Italy, it is one of the most famous Italian songs. The original singer Domenico Modugno also cowrote the song (with Franco Migliacci) and he first performed it at the 1958 Eurovision contest.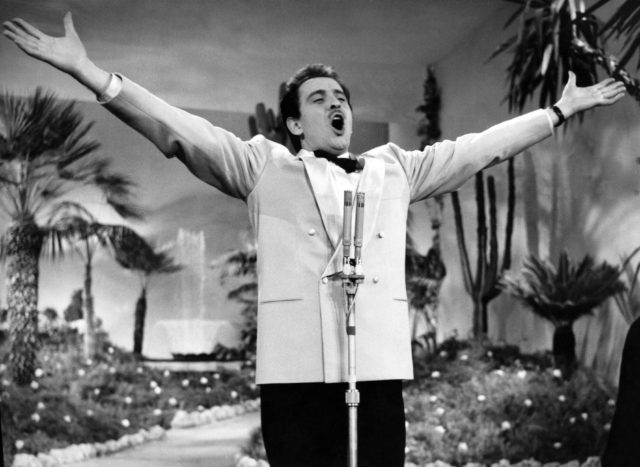 Modugno also took it to the top of the US charts in 1958, and it has been covered by Dean Martin, Louis Armstrong, Ella Fitzgerald, David Bowie and many, many others. It hit number 1 in the US charts in 1958. It even won a Grammy Award – Record of the Year and Song of the Year at the very first Grammy Awards ceremony in 1959.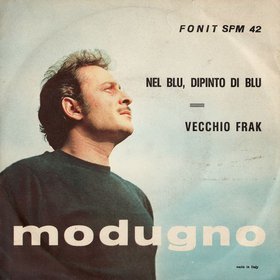 It is Modugno's version that Allen uses to open his ode to Rome. It is a quick shortcut to let non Italians know where we're going, and it backed up pretty quickly by the opening scenes, with some of Rome's most iconic landmarks appearing in the first few minutes.
So. What's a Volare?
In Italian, it means 'to fly'. The blue of the original title also refers to the sky. That exuberance is reflected in the music. The singer feels like he's flying when he's with his love. It's a perfect song for a romantic film. The English lyrics, written by Mitchell Parish, follow suit.
The film also ends with a huge version of Volare performed by an orchestra. It's credited as Steven Bernstein's Orchestra, and arranged by Bernstein who is a New York trumpeter who has worked with everyone from Elton John to Lou Reed. The orchestra was filmed on the Spanish Steps, one of Rome's many famous landmarks. It was a very public scene when it was filmed.
This has to be the only song ever that is both Eurovision and Woody Allen. This is also the only US number 1 single to be used in a Woody Allen film.
Modugno went on to have a colourful career and life. He continued in music, and had more Italian hits, and more songs translated by American artists like Elvis Presley. He appeared in 44 films, and in his later life became a politician, and was an elected member of Italian Parliament.
Here's Paul McCartney doing a version.
Read the entire series on the Music Of Woody Allen Films.