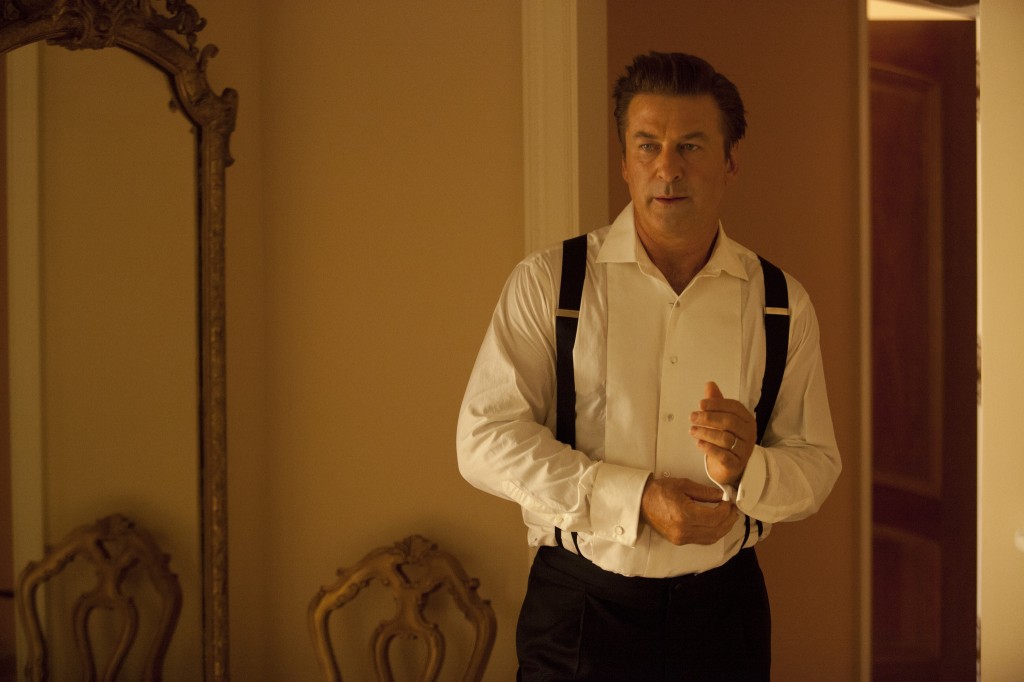 Blue Jasmine opens at the end of this week, and the review are starting to stack up. We also have the latest clip from the film.
The new clip features Alec Baldwin and Cate Blanchett.
We will update this post with an embeddable version as soon as there is one.
Reviews are starting to really roll in, enough for a couple of score aggregator sites give us a score.
Metacritic gives the film as having an 77 score.
His average Metacrtic score is 62.
Rotten Tomatoes gives the film as having a 79% score.
He has an average of 75%.
IMDB doesn't have a score yet.
There's plenty of fluctuation as it is still early days.
Here's a selection of the new reviews.
The New Yorker makes the 'A Streetcar Named Desire" comparison.
"Blue Jasmine" may be derived from Williams, but Allen has merged Williams's fable with the reality of 2013. Jasmine's economic slide, to one extent or another, has been experienced by millions of Americans. In all, this is the strongest, most resonant movie Woody Allen has made in years.
Given that Woody Allen works in a closed creative eco­system (no musical or theatrical influences after 1960, no cinematic ones after 1970), it's amazing how skilled he is in making his old ideas seem fresh, lively, even urgent.
What sounds like a premise ripe for a network sitcom soon reveals itself to be another one of Allen's didactic origami chatterboxes, the story unfolding away from the broadly bitter comedy of Jasmine's new life as a fish out of water in order to reveal who she was before the collapse.
Metacritic and Rotten Tomatoes are collecting plenty of US reviews. We will be providing regular updates on these scores and major reviews as they happen.