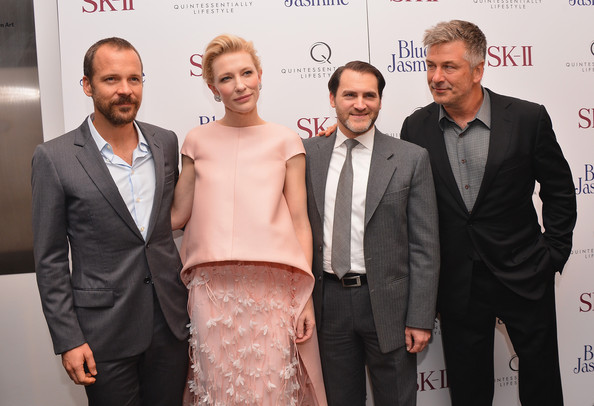 Blue Jasmine had a star studded premiere at the New York Museum Of Modern Art (or MOMA). Amongst the stars that turned out were Cate Blanchett, Alec Baldwin, Peter Sarsgaard, Michael Stuhlbarg, Louis CK, Andrew Dice Clay, Max Casella and Tammy Blanchard.
Woody Allen himself was not there as he is currently in France making his 2014 film. Plenty of other stars including Allen alumni Bebe Neuwirth (Celebrity, Sounds From A Town I Love) and Bob Balaban (Alice, Deconstructing Harry) were at the screening.
Lots more galleries at Daily Mail and Just Jared.
Many of the stars were in town to promote 'Blue Jasmine' at the talk and radio shows in New York. We will be following up with coverage of the press conference and the stars on upcoming episodes of Letterman, Leno, Howard Stern and more.
UPDATE: video below