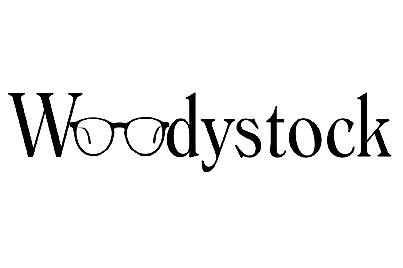 LOCO Film Festival are an organisation that supports and promotes comedy in British film. But this year, they've found time to celebrate Woody Allen, and are holding the first ever Woodystock at Hackney Picturehouse in London. A night of film, comedy, readings and music, it will be held on December 1 – Woody Allen's 77th birthday.
From their website:
What better way to spend a dark winter night than by celebrating Woody Allen's birthday with a special screening of his masterpiece Manhattan, followed by three brilliant young stand-up comics and live readings from Woody's classic New Yorker short stories? All served with exclusive Woody-themed cocktails and a live jazz trio until midnight?
We couldn't agree more.
Jonathan Wakeham, co-founder and programmer for LOCO, was happy to tell us more about the night, and his love of Woody Allen.
You've chosen 'Manhattan' as your key film for your celebration of Woody Allen. What makes it the quintessential Woody Allen film?
Good question. After all, Woody himself is famously displeased with it, and tried to prevent its release. But it's the essence of what we think of as Woody Allen's work: it's romantic yet cynical, funny yet sad, nostalgic yet completely engaged with contemporary life and manners. It's in black and white, with great jazz music. And it's even called Manhattan!
2) You're planning on making this an annual celebration. What films would you hope to get to in the next few years?
Woody's birthday is 1st December, which is heading towards Christmas, so it feels like the time for the warmer films, like The Purple Rose of Cairo, Manhattan Murder Mystery and Bullets Over Broadway, rather than the more cynical ones: I'm not sure I'd want to watch Husbands and Wives or Deconstructing Harry over Christmas. But I also love some of the less well known films like Broadway Danny Rose, Scoop and (a personal favourite) Stardust Memories.
3) LOCO is about promoting British comedy, and the UK has always loved Woody Allen. What is it about Woody Allen that connects with British comedy fans?
I don't think all of the UK loves Woody Allen! But he's always had a small but loyal following, particularly in London. The world's great cities — New York, London, Paris, Berlin, Tokyo — have more in common with each other than they do with the countries they belong to, and Woody writes about life (albeit a narrow slice of it) in great cities as well as anyone ever has.
4) There's always someone being called 'the new Woody Allen'. But out of all of the rich history of British Comedy, who would you call the British Woody Allen?
People are always being anointed as the new Woody Allen, or Bill Hicks, or Eddie Izzard. But that's just marketing. Great artists in any medium are unique, and comedy in particular is always about distinct, individual voices. The closest that we have to Woody's place in British culture is perhaps Michael Frayn or Alan Ayckbourn: witty, intelligent dissectors of society who work in different media over many years.
It's a night of film, comedy, readings and music. Is this the first time you've planned such a night for a star, and are any similar nights planned for other directors?
Woody's the first, and we'd love Woodystock to become an annual celebration. But yes, I'd like to celebrate other very distinctive directors / performers, like Bill Murray, Wes Anderson, Hal Hartley, Mike Nichols and Margaret Rutherford.
You have stand up comics performing at Woodystock. Tell us more about them, and how do their acts compare to Allen's own stand up?
We have a fantastic variety of acts! Tom Rosenthal is the brilliant young star of 'Friday Night Dinner', with a very open, confessional style. Tony Law is literally a Law unto himself, with a more surreal, inventive style that reflects Woody's early stand-up. And Rachel Mars has a background in theatre and creates fantastically layered comic characters. I'm also thrilled that Irma Kurtz, the legendary Cosmopolitan agony aunt, is coming to read for us from Woody's New Yorker short stories.
If you had the chance, what would you get Woody Allen for his 77th birthday?
Ten more years.
It might be obvious with your choice of film but we ask everyone this – push comes to shove – Annie Hall or Manhattan? And why?
Oh, that's easy:
Woodystock happens Saturday 1st December at Hackney Picturehouse, London. You can find out more about LOCO at their website.
You can buy tickets at the Picturehouse website. It's the first real event we've seen to celebrate Woody Allen's birthday. We hope more pop up – if you see any please let us know.