Fading Gigolo, the new film written and directed by John Turturro and starring Woody Allen, has been out for two months. With only a handful of big territories left to release the film, it's time to check it with how well it's tracking.
'Fading Gigolo' has now earned $19,140,826 worldwide. Italy leads the charge ($5.9m), US ($3.6m), Brazil ($1.6m), Spain ($1.6m) and France ($1.2m).
In terms of specialty box office in the US, it is currently sitting on #7, behind 'The Lunchbox'.
'…Gigolo' comes out in Japan on 11th July 2014. The poster for that country is one of our favourites.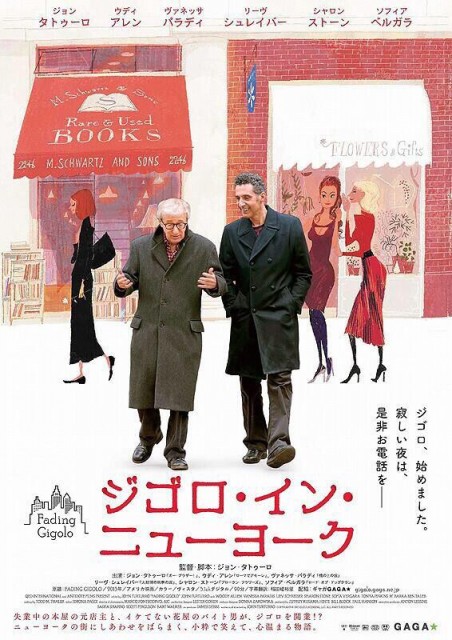 Turturro did a new interview with CBCRadio's show Q with Jian Ghoneshi.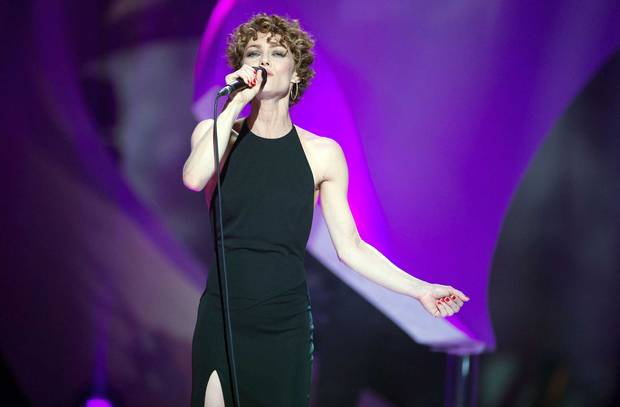 Other than that, the only other big piece of publicity as a new lengthy article with co-star Vanessa Paradis in the Independent. She talked about Allen in the interview.
"Woody Allen is just like you see in his movies," she says of her other co-star in the film, which is written and directed by Turturro. "He's an improviser. And he's such a funny improviser!" She tried hard not to be distracted by Allen's comic gifts, all the while maintaining "a semi-accent.
In the same interview, Turturro talks about how Paradis fooled Allen with her Jewishness.
"You can act certain things," he adds, "but some of who she is is just very specific and very rare. You just don't see people like her – she's strong but delicate. And for someone who's been famous since she was a kid, Vanessa is so unspoilt and aware of everybody else around her. I adored working with her. Woody didn't know her, and he thought she was Hasidic Jewish! I had to tell him, no, Woody, I don't think she's even Jewish!"
June and July sees 'Fading Gigolo' released in many more markets including Greece, Japan, Netherlands and more.