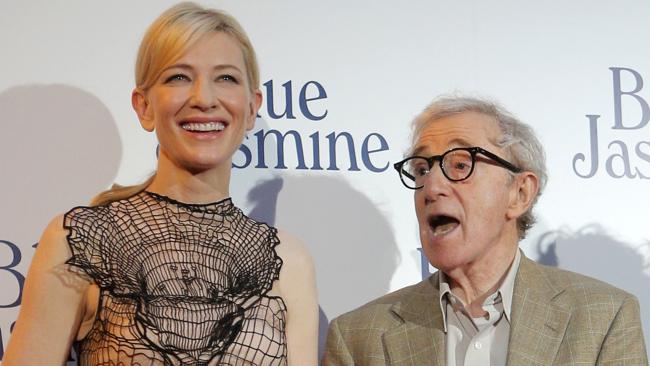 Woody Allen, Cate Blanchett and Sally Hawkins all appeared at the French premiere of Allen's new film Blue Jasmine. The event was held at UGC Bercy on the north bank.
It seems that Allen has wrapped the production of his 2014 film, and has been doing press in France for imminent release of 'Blue Jasmine', due to be released on 25th September in that market. Also in attendance was Soon-Yi Previn, Letty Aronson and director Roman Polanski.
The red carpet event had big crowds. Check out the great video below.
Allen also introduced the cast in French. Watch the video here.
http://instagram.com/p/diE2EKNOpR/
Here's a selection of photos from the event.
For our french readers, here a news video in French that also has footage from the premiere.
We expect a lot more press from Europe to follow.