Match Point looms large in the legend of Woody Allen. His first film set solely in Europe, it saw a big departure for Allen, after a period of being in the outs with the critics and audiences. Having played around with light comedies for several films, he also crafted one of his most serious films and breathed new life into his decades old career.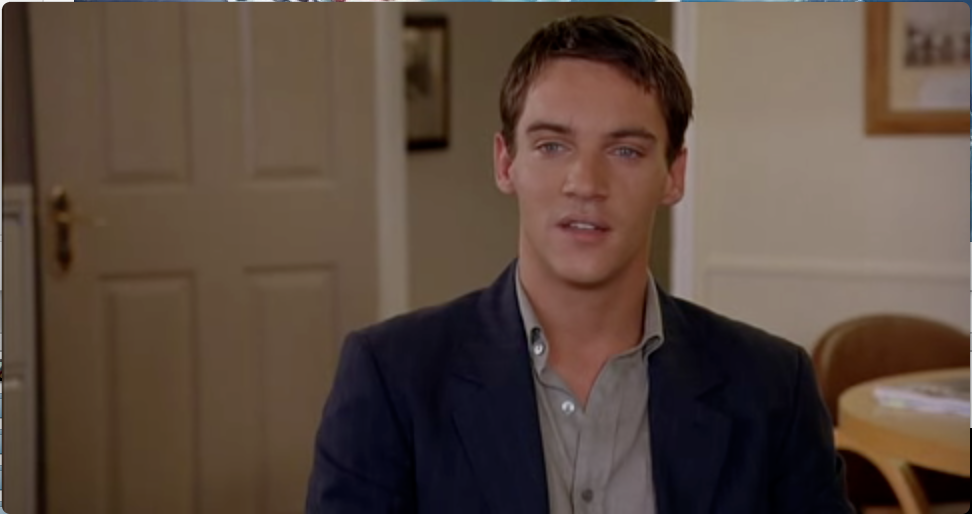 Jonathan Rhys Meyers stars at Chris Wilton, a tennis instructor who finds himself in the circles of the British upper class. He is given almost everything – money, a job and a bride. But his passion for actress Nola Rice (Scarlett Johansson) might cause him to lose everything he has.
As refreshing as this film is, it's riddled with flaws. The biggest of which is Rhys Meyers. Not so much a character as an archetype, he drifts through three quarters of the film an emotionless robot. We don't understand his motivations, or his feelings. Did he orchestrate his rise – or fall into it? What's his past? He is a blank slate and Rhys Meyer does little to add to the character.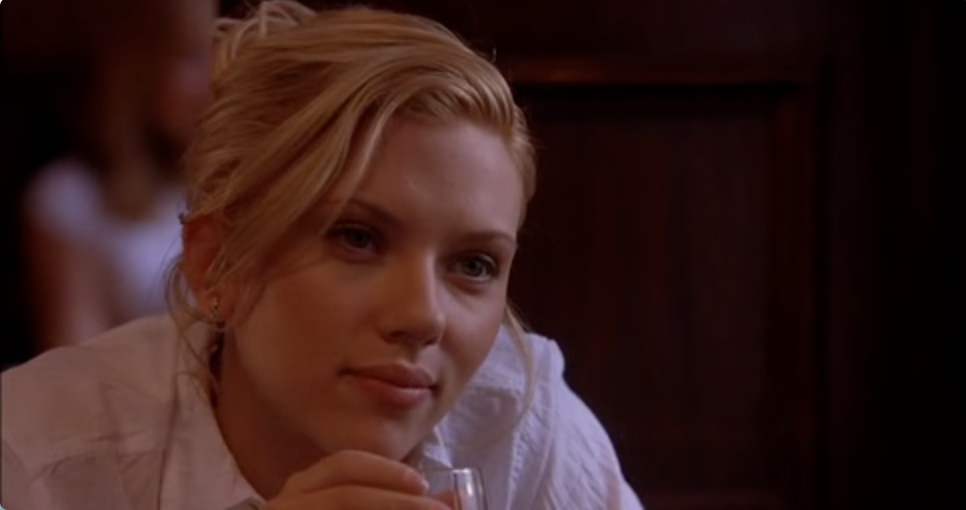 The others don't escape lightly either. Johansson's Nola seems damningly two dimensional, especially as we are supposed to judge her character. The doting mother in law, the clingy wife…this all seems at times to be out of a first year screenwriting book. Ultimately, the story is riddled with holes and coincidence. Which could well be the point of the story, but there are two many times that Chris just bumps into Nola.
It's also long. Sometimes that's ok – the world that Allen has drawn is interesting and exotic. But it is one of Allen's longest films, and flabbiest. Allen is always a butcher in the citing room, but perhaps his new European paymasters let him do as his muse wishes.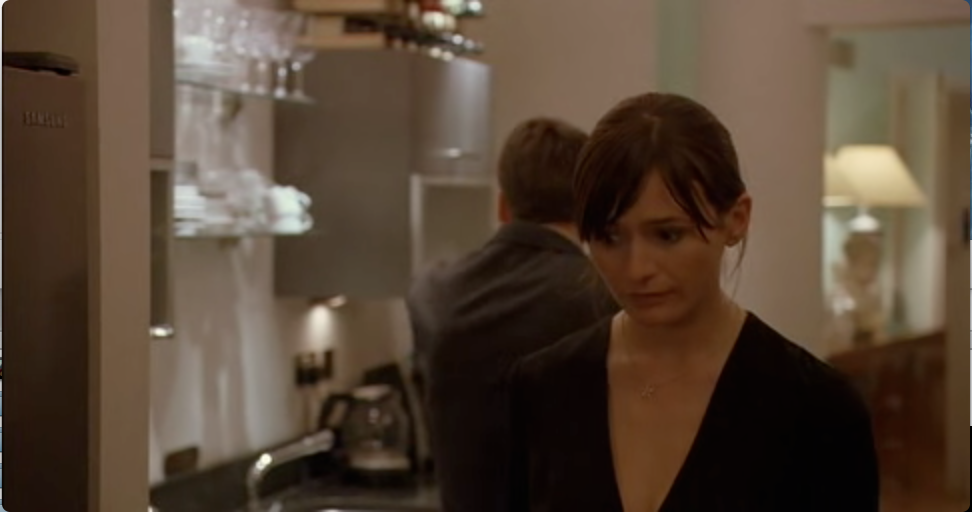 Yet, Match Point works more than it doesn't. The film rolls along, even when at times it feels like it's going nowhere. It moves. There is so much acting talent on show that even the stiff dialogue can't hamper pros like Emily Mortimer or Brian Cox.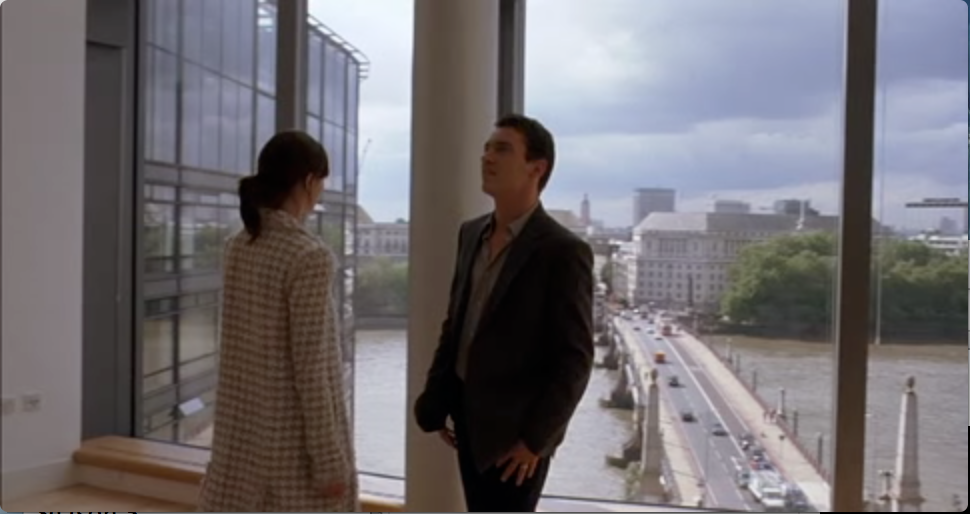 London looks fantastic, and it's hard to imagine the film set in Long Island. The characters being archetypes only reinforces the story, and the story is a brutal one. The final act picks up considerably, with Rhys Meyer finally doing some acting. The choice of opera over his usual jazz is inspired and epic.
What is interesting about the story is Allen's vision. It retreads a plot point from Crimes And Misdemeanors, but takes it somewhere new. This is less about god and punishment, more about selfishness and chance. Not only is there no bigger morality, you're lucky to be caught at all. It is perhaps Allen's most pessimistic film.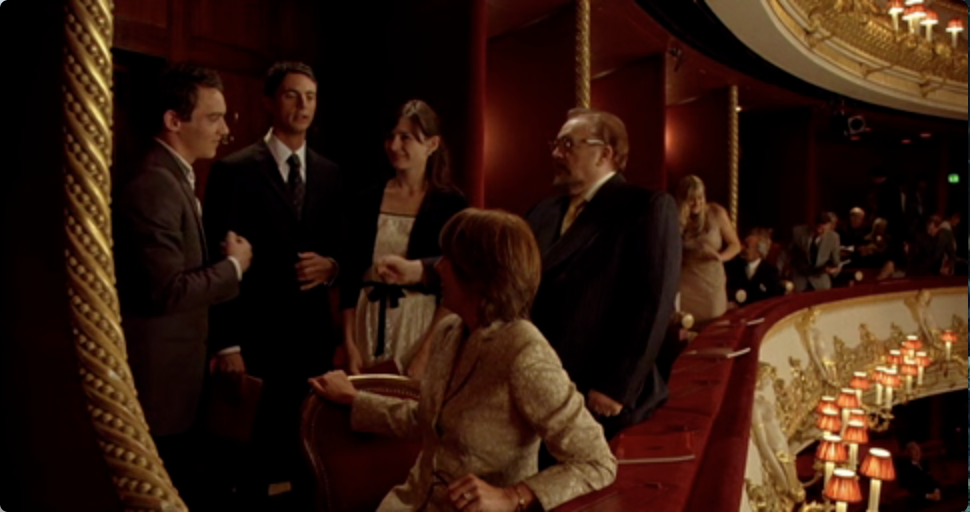 'Match Point' does get extra points for being something refreshing. And the British crew, working on a budget that would be several television series in their country, pulls off a steady, technically gorgeous film. The average script wasn't brought to life by the average leads. But overall it's a effective morality tale, and one that opens a new chapter for Allen.
Full cast: Jonathan Rhys Meyers, Scarlett Johansson, Emily Mortimer, Matthew Goode, Brian Cox, Penelope Wilton, Ewen Bremner, James Nesbitt, Rupert Penry-Jones, Margaret Tyzack, Alexander Armstrong, Geoffrey Streatfeild, Miranda Raison, Rose Keegan, Colin Salmon, Toby Kebbell