Released at the height of the swinging sixties, Casino Royale is a parody of the popular James Bond series. Clocking in at 2 hours, 11 minutes, it's far too long. Fine performances and high production values can't save the film from its meandering, incoherent nature.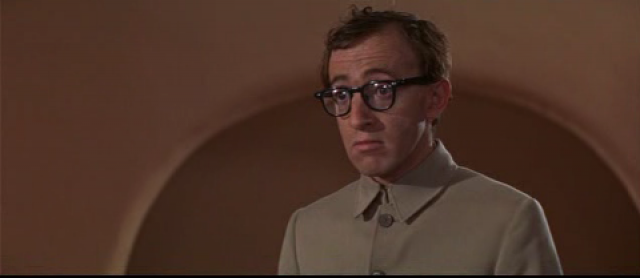 David Niven plays the original James Bond, although the film finds it's large supporting cast all pretending to be James Bond (from Peter Sellers to Ursula Andress). Woody Allen plays Jimmy Bond, the original James Bond's nephew. Did that sound confusing? That's because it is.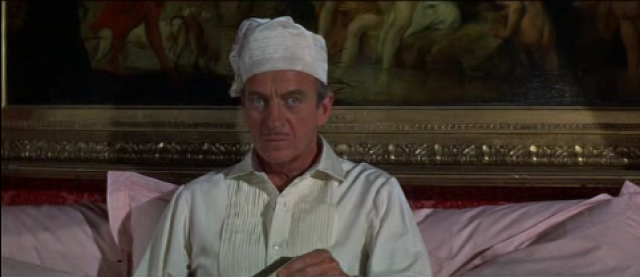 The plot – which takes some cues from the novel that was remade in 2003 – is just an excuse for various set pieces, many filmed by different directors with no sense of the overall film. The tone varies wildly, and very few of the principal actors ever meet. Sellers and Niven in particular seem to be in their own films.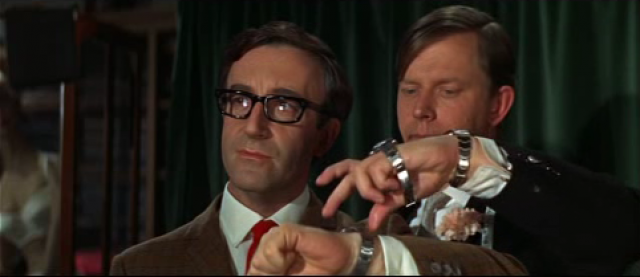 It's also not funny enough. Sellers and Allen's comedic talents shine through, but it's a small part of the film. Overall, it's a particular brand of bawdy 60s humour that has not aged well. Everyone else is just a one dimensional thug or sex kitten. Orson Welles is reduced to the cackling cartoon villain onscreen that he was in real life.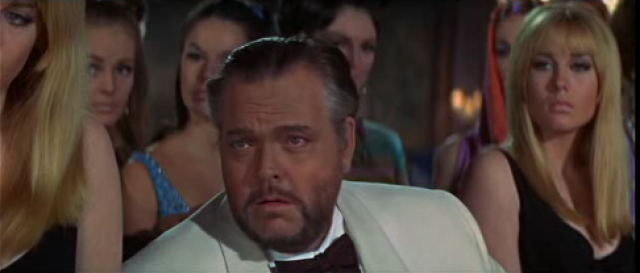 I would praise the production values, if there wasn't a part of me that thinks they wasted so much money in this. Huge explosions for one second sight gags. Huge outdoor set pieces. I guess in the time before the self indulgent could waste money on CGI, they had this.
It is an indulgent mess. It's a series of gags, egos, drugs, with no vision or ideas holding it together. There are some giggles, but there's a lot of filler to get through.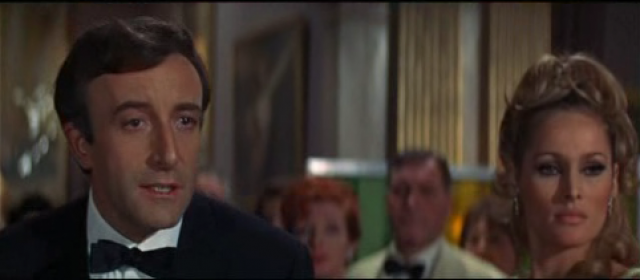 Allen had little to do with this film, although it's another huge film to feature his name as a star. His star is on the rise, despite his one note role. This was no doubt a payday and a low risk star turn for Allen. He was already planning his directorial debut.
Full cast: David Niven, Peter Sellers, Ursula Andress, Orson Welles, Barbara Bouchet, Deborah Kerr, Jacqueline Bisset, Joanna Pettet, Daliah Lavi, Terence Cooper, Bernard Cribbins, Ronnie Corbett, Anna Quayle, John Huston, William Holden, Charles Boyer